Tags
Related Posts
Share This
Laura Lippman's WILDE LAKE is featured in this week's giveaway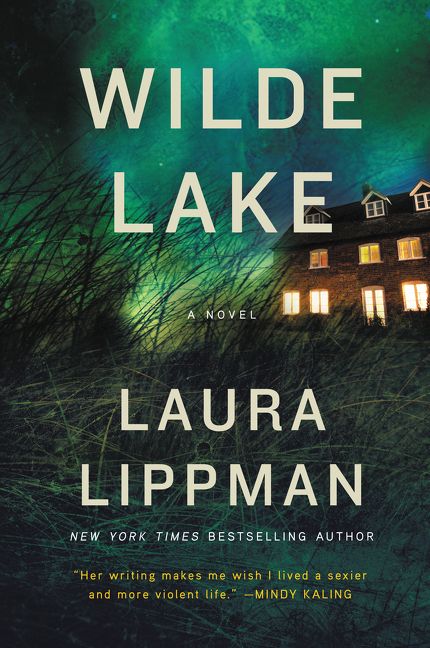 This week,  Crimespree magazine, in conjunction with Friday Reads Facebook page, is offering you a chance to win a copy of WILDE LAKE by Laura Lippman
WILDE LAKE
Luisa "Lu" Brant is the newly elected—and first female—state's attorney of Howard County, Maryland, a job in which her widower father famously served. Fiercely intelligent and ambitious, she sees an opportunity to make her name by trying a mentally disturbed drifter accused of beating a woman to death in her home. It's not the kind of case that makes headlines, but peaceful Howard county doesn't see many homicides.
As Lu prepares for the trial, the case dredges up painful memories, reminding her small but tight-knit family of the night when her brother, AJ, saved his best friend at the cost of another man's life. Only eighteen, AJ was cleared by a grand jury. Now, Lu wonders if the events of 1980 happened as she remembers them. What details might have been withheld from her when she was a child?
The more she learns about the case, the more questions arise. What does it mean to be a man or woman of one's times? Why do we ask our heroes of the past to conform to the present's standards? Is that fair? Is it right? Propelled into the past, she discovers that the legal system, the bedrock of her entire life, does not have all the answers. Lu realizes that even if she could learn the whole truth, she probably wouldn't want to.
.
About The Author:
Laura Lippman was a reporter for twenty years, including twelve years at The (Baltimore) Sun. She began writing novels while working fulltime and published seven books about "accidental PI" Tess Monaghan before leaving daily journalism in 2001. Her work has been awarded the Edgar ®, the Anthony, the Agatha, the Shamus, the Nero Wolfe, Gumshoe and Barry awards. She also has been nominated for other prizes in the crime fiction field, including the Hammett and the Macavity. She was the first-ever recipient of the Mayor's Prize for Literary Excellence and the first genre writer recognized as Author of the Year by the Maryland Library Association. Ms. Lippman grew up in Baltimore and attended city schools through ninth grade. After graduating from Wilde Lake High School in Columbia, Md., Ms. Lippman attended Northwestern University's Medill School of Journalism. Her other newspaper jobs included the Waco Tribune-Herald and the San Antonio Light. Ms. Lippman returned to Baltimore in 1989 and has lived there since.
To be entered in the drawing shoot an email over to Jon?@crimespreemag.com (remove the question mark) And put CONTEST in the subject line. Also please put your address in the body of the email. 
We will pick the winners on May 20th.