Tags
Related Posts
Share This
Lauren Lee Smith joins CSI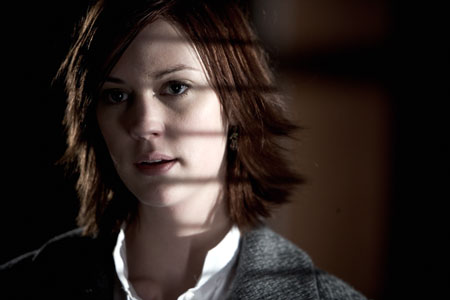 It has been announced that actress Lauren Lee Smith is joining CSI. Her character, Bryce Adams, will replace that of departing Jorja Fox (Sara Sidle).
Adams is described as "a smart, flirtatious and witty nonconformist who is hired as a CSI on the night-shift team."
Smith was a regular on Showtime's The L Word as well as having appeared on season one of Intelligence.
Comic book fans might remember her from Mutant X (Emma DeLauro).
Among those she reportedly beat out for the role is Katee Sackhoff, also know as Capt. Starbuck for the new Battlestar Galactica.
Reader Randy Johnson asked who will be replacing outgoing Gary Dourdan (Warrick Brown). While no actor has been cast, here is a description of the character:
"Ray Santoro, a "handsome, smart and athletic" CSI who transfers from Henderson to join the graveyard shift at the Las Vegas crime lab."
They are looking for an actor in his late 20s to early 30s.