Tags
Related Posts
Share This
Lawrence Block, Alex Lettau are featured in this week's giveaway
Crimespree magazine, in conjunction with Friday Reads Facebook page, is offering you a chance to win a copy of THE GIRL WITH THE DEEP BLUE EYES by Lawrence Block and YELLOW DEATH by Alex Lettau
THE GIRL WITH THE DEEP BLUE EYES by Lawrence Block
In the depths of her blue eyes, he glimpsed… murder.
Cashed out from the NYPD after 24 years, Doak Miller operates as a private eye in steamy small-town Florida, doing jobs for the local police. Like posing as a hit man and wearing a wire to incriminate a local wife who's looking to get rid of her husband. But when he sees the wife, when he looks into her deep blue eyes…
He falls – and falls hard. Soon he's working with her, against his employer, plotting a devious plan that could get her free from her husband and put millions in her bank account. But can they do it without landing in jail? And once he's kindled his taste for killing…will he be able to stop at one?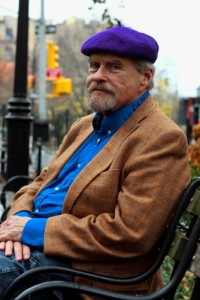 About The Author
LAWRENCE BLOCK  has been writing crime, mystery and suspense fiction for more than half a century. He has published in excess (oh, wretched excess!) of 100 books, and no end of short stories.
LB is best known for his series characters, including cop-turned-private investigator Matthew Scudder, gentleman burglar Bernie Rhodenbarr, globe-trotting insomniac Evan Tanner, and introspective assassin Keller.
Because one name is never enough, LB has also published under pseudonyms including Jill Emerson, John Warren Wells, Lesley Evans, and Anne Campbell Clarke.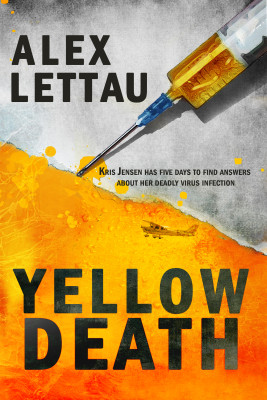 YELLOW DEATH by Alex Lettau
Because the war on drugs is not going well, the DEA initiates a secret project mixing a lethal Venezuelan hepatitis virus into heroin, rationalizing that a few deaths from a new type of hepatitis will deter drug abuse in many.
When Dr. Kris Jensen, a medical detective with the CDC's Hepatitis Division, arrives in Mississippi to investigate rapidly fatal hepatitis in two drug users, she doesn't expect to become a victim.
Two days after an accidental needlestick, she realizes that she is now infected with this unknown lethal virus and has only five days left to find answers to its origin. Jensen's investigation takes her into the depths of a web of drug use and revenge murders, tracked by assassins who are determined to keep her from finding the truth.
About The Author
Alex Lettau is the pen name of Ludwig Alexander Lettau M.D., an infectious disease specialist who currently lives and works in Charleston, South Carolina.
In practice for more than 30 years, he holds degrees from the University of Wisconsin, London School of Hygiene and Tropical Medicine, and Tulane School of Public Health and Tropical Medicine. Early in his career, Dr. Lettau was a medical missionary in Malawi (one year), Nicaragua (2 months), and Papua New Guinea (3 months). For two years he was a medical epidemiologist at the Centers for Disease Control in the Epidemic Intelligence Service (EIS) assigned to the Viral Hepatitis Branch of the Division of Viral Diseases.
Dr. Lettau has published (as first author) 20 scientific articles in medical journals and also published 15 short medical humor pieces on such subjects as "O.J. Fever Syndrome," "Hepatitis Z," and "J.C. is History" (the funeral of Joe Camel) inAnnals of Internal Medicine, Infectious Diseases in Clinical Practice, and Stitches, a Canadian medical humor journal.
To be entered in the drawing shoot an email over to Jon?@crimespreemag.com (remove the question mark) And put CONTEST in the subject line. Also please put your address in the body of the email.
We will pick the winners on Oct 9th.