Tags
Related Posts
Share This
Mike Lawson, Don Passman featured this week's giveaway
Crimespree magazine,  in conjunction with Friday Reads Facebook page,  is offering you a chance to win  copies of HOUSE RECKONING by Mike Lawson and THE AMAZING HARVEY by Don Passman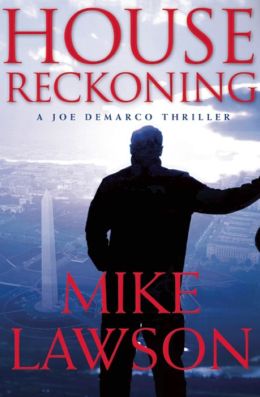 HOUSE RECKONING by Mike Lawson
When Joe DeMarco was growing up, he always knew his father had a shadowy job working for a violent Mafioso in New York. But he didn't know that his father had been a hit man until he was murdered. The crime was never solved. Twenty years later, one of Gino's former mob associates is dying and wants to get something off his chest before retiring to his grave: the truth about Gino DeMarco's killer.
DeMarco, whose career prospects were limited by his dark family past, is now a fixer for Congressmen John Mahoney, a hard-drinking Bostonian with his own unique sense of ethics. But his boss won't help him when it comes to avenging his father's death – the political risk is too great – and DeMarco must ask himself: Is revenge over a two-decades old tragedy worth his job – and maybe even his life.
Only the alleged killer was not just another hood. At the time he was a supposedly upstanding citizen, and in the intervening years, his career has flourished. Now he is on the brink of taking a job in Washington, D.C. that will leave him virtually untouchable. If DeMarco has any hope of finding out the truth and avenging his father's death, he'll have to act quickly. But how far is he willing to go?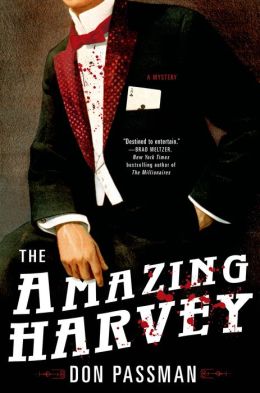 THE AMAZING HARVEY by Don Passman
Struggling magician Harvey Kendall is suspected of a murder he could not have committed, and he must now use his talents to pull off the greatest escape of his career, in a novel by Don Passman
On the brink of stardom, struggling magician Harvey Kendall is fingered in a vicious murder when his DNA is found on the victim, placing him at the scene of the crime. With one unexpected twist and turn after another, readers are left on the edge of their seats wondering just what is trick and what is truth in the life of this man with a cutting (and often hilarious) sarcastic wit and smart-alec style.
Because of Harvey's background in illusion, he's a natural sleuth, noticing things that are often overlooked by everyone else. Knowing full well he is innocent, Harvey sets out on a dangerous path to vindicate himself and find the real killer before the case turns into a disappearing act from which he will never return.
In a race against the clock, Harvey must prove his innocence by convincing everyone what exactly is truth and what is pure illusion in what will be the greatest escape act in the life and career of The Amazing Harvey.
To be entered in the drawing shoot an email over to Jon?@crimespreemag.com (remove the question mark) And put CONTEST in the subject line. Also please put your address in the body of the email.
We will pick the winners on July 18th.
When we do the drawing we will be sending an extra something.