Tags
Related Posts
Share This
Leigh Russell: Five books that have influenced me
Today we have a specific genre we call Crime Fiction, but crime in fiction existed long before that label existed. The early stories in Classical Greek drama are tales of incest, murder, rape and mutilation. The Bible offers equally terrible atrocities. Think of any author, writing at any time, and you quickly realise that almost all great literature involves crime of some description. So although the following books may not appear in the Crime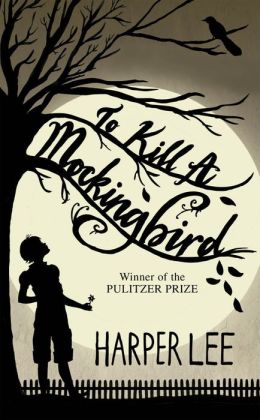 section in bookshops, the stories explore causes and consequences of crimes.
I was still quite young when Harper Lee's TO KILL A MOCKINGBIRD transported me to the hot dusty streets of Alabama. Alongside the narrator, I held my breath as Atticus confronted a rabid dog, I discovered mysterious gifts hidden in a tree, and rolled downhill in a barrel, terrified. It took me a while to work out what was happening. The opening chapters confused me, but I persevered and learned that the power of books isn't limited to easy entertainment. Books can challenge us, and help us to understand the world around us.
The next book that comes to mind is OF MICE AND MEN, another powerful book for youngsters that addresses adult issues of prejudice and murder. Like To Kill a Mockingbird, it has a mob set on lynching a morally innocent character. Although simply written, Of Mice and Men presents the reader with complex issues. Two murders are committed, each by a character with whom we sympathise. Yet the moral lines are not blurred. The reader knows who the 'good guys' are, and they both kill another human being.
Crime fiction is driven by tension between villains and characters serving justice. Could there be a clearer example of this than HAMLET, the greatest play ever written? If studying Shakespeare has influenced my life, it has also influenced my writing. Shakespeare employs a phenomenal vocabulary, but he understood the power of simplicity in his language. When Hamlet wonders about the point of life, and whether he should commit suicide, he expresses this profound universal question in the most basic language possible. 'To be or not to be.' There can be no words more basic than the verb 'to be' and 'not', yet this line is one of the most powerful, and famous lines in English literature. What does Macbeth say as he goes to murder the king, God's appointed representative on earth? After a long and complex speech, he says simply, 'I go and it is done.' The simplicity of the words hit the listener like a slap.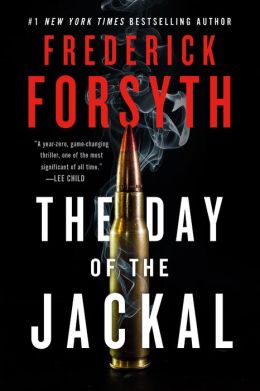 I've shared a few thoughts with you here, and have already mentioned four title, so I'm only allowed one more! My final choice is THE DAY OF THE JACKAL. Unlike many so-called 'mysteries', there is no puzzle to solve in this book. The reader knows 'whodunnit', and there shouldn't be any tension to speak of, because the reader knows the outcome from the start. But it's like watching a good production of Romeo and Juliet. The reader knows the ending, but the story manages to create an almost palpable tension. Frederick Forsyth has created a masterpiece that breaks many of the acknowledged 'rules' of the modern crime genre. Aspiring writers take note.
I have avoided contemporary crime novels as it would be impossible to pick just five. With favourites like Jeffery Deaver, Lee Child, Peter James (all of whom are fans of my work and have sent me fantastic blurb quotes), Simon Becket, Mark Billingham, Sophie Hannah, Val McDermid, Tess Gerritsen, Martina Cole, Frances Fyfield, how could I narrow it down to just five authors who have inspired me in my own writing? And now I've broken the rules, and sneaked in a lot more than five books!
Leigh Russell
Hailed as 'a brilliant talent' by Jeffery Deaver and 'a deeply human voice' by Peter James, Leigh Russell writes the internationally bestselling Geraldine Steel series of psychological crime thrillers.
As well as receiving rave reviews on numerous renowned sites like Crime Time, Crimesquad and Eurocrime, her books have attracted glowing reviews in journals as diverse as The Times, The New York Journal of Books and Star Magazine, to name just a few. Many of these reviews can be read here by clicking on reviews. You can find her on Twitter and Facebook.