Tags
Related Posts
Share This
Leighton Gage: 1942-2013.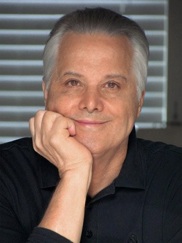 Word has come that author Leighton Gage has passed away.
From his facebook page:
My mother, my sisters and I are devastated to announce the passing of our father, Leighton Gage. Thank you friends and family for all the love and support.
A message from Eide Gage:
My Dearest Friends,
The light of my life was extinguished last night.
Leight passed to eternity peacefully in his sleep.
Should we cry because he died or smile because he lived?
Gage lived a life worthy of note. He spent time in Germany, the United Kingdom, Netherlands, Australia, Argentina, and Brazil. He was fluent in English, Dutch, German, French, Spanish and Portuguese. Much of his time spent overseas was during times of unrest, he visited Spain in the time of Franco, Portugal in the time of Salazar, South Africa in the time of apartheid, Chile in the time of Pinochet, Argentina in the time of the junta, Prague, East Germany and Yugoslavia in the days when the Soviet Union held sway and also lived in Brazil during the time of the military government.
Books:
PERFECT HATRED
A VINE IN THE BLOOD
EVERY BITTER THING
DYING GASP
BURIED STRANGERS
BLOOD OF THE WICKED
On behalf of the entire Crimespree staff, I would like to offer my sincere condolences.