Tags
Related Posts
Share This
Lineup for 2012 Murder And Mayhem In Muskego
Murder and Mayhem In Muskego 2012
This year's event is on Saturday November 10th at the Muskego public Library.
The official site is HERE
As of right now here is our lineup of confirmed authors. The line-up is subject to change and additions are likely.
Lou Berney
Lou Berney is an accomplished writer, teacher, and liar. He has written feature screenplays and created TV pilots for, among others, Warner Brothers, Paramount, Focus Features, ABC, and Fox. He is the author of THE ROAD TO BOBBY JOE, a collection of stories, and his short fiction has appeared in publications such as The New Yorker, New England Review, Ploughshares, and the Pushcart Prize anthology. He has taught at the University of Oklahoma, the University of Massachusetts at Amherst, and in the MFA program at Saint Mary's College in California. GUTSHOT STRAIGHT, his first novel, was written during the 2007-2008 film and TV Writers Guild strike.
Sara Blædel
Sara Blaedel is one of Denmark's most successful crime writers, the author of seven bestselling novels featuring police detective Louise Rick. Her first English translation, CALL ME PRINCESS, was published in 2011, and the next in the series, ONLY ONE LIFE, will be out in July, 2012.
Kurt Busiek
Kurt has won over two dozen industry awards for his work. Among them are multiple Eisner Awards and Harvey Awards for Best Series, Best Single Issue and Best Writer. In 1996, Marvels was named a Best Book for Young Readers by the New York Public Library. Kurt divides his time between writing mainstream series, including Avengers, Iron Man, Untold Tales of Spider-Man, Conan, Superman, JLA and Trinity, and creating his own projects, including Thunderbolts, The Power Company, Jonny Demon, The Wizard's Tale, Shockrockets, Arrowsmith and the multiple-award-winning Astro City. Kurt lives in the Pacific Northwest and is very well read.
Chelsea Cain
Chelsea Cain is the New York Times bestselling author of THE NIGHT SEASON, EVIL AT HEART, SWEETHEART and HEARTSICK. Both Heartsick and Sweetheart were listed in Stephen King's Top Ten Books of the Year in Entertainment Weekly. Chelsea lived the first few years of her life on an Iowa commune, then grew up in Bellingham, WA, where the infamous Green River killer was "the boogieman" of her youth. The true story of the Green River killer's capture was the inspiration for the story of Gretchen and Archie. Cain lives in Portland with her husband and daughter.
Joelle Charbonneau
Joelle Charbonneau has worked as a professional singer and actress and currently is a private voice instructor. Her mother was a national and world champion roller skater. She attended Millikin University for her Bachelors Degree in Vocal Performance and then continued onto DePaul University for a Masters Degree in Opera Performance. Joelle lives with her husband and toddler son in Illinois. She is the author of SKATING AROUND THE LAW and SKATING OVER THE LINE and the soon to be released, MURDER FOR CHOIR.
Sean Chercover
Formerly a private investigator in Chicago and New Orleans, Sean Chercover now writes full-time.
His debut novel, BIG CITY BAD BLOOD, won the 2008 Shamus, Gumshoe, Crimespree, and Lovey awards for best first novel, and was shortlisted for the ITW Thriller, Arthur Ellis, Barry, and Anthony awards. His second novel, TRIGGER CITY, won the 2009 Dilys and Crimespree awards for best novel, and was shortlisted for the Anthony, Macavity and Barry awards. His short fiction has been awarded with the CWC Dagger and the Anthony, and has been shortlisted for the Edgar and Macavity.
Sean lives in Toronto with his wife and son and their loyal mutt, Edgar. They get back to Chicago as often as they can.
Reed Farrel Coleman
Reed Farrel Coleman is the former executive vice president of Mystery Writers of America. He has published fourteen novels: two stand-alones and three series, including seven books in the Moe Prager series. Reed's novels have been translated into seven languages.
He is a three-time recipient of the Shamus Award for Best Detective Novel of the Year and is a two-time Edgar® Award nominee. He has also received the Macavity, Barry, and Anthony Awards. Reed was co-editor of the poetry journals Poetry Bone and The Lineup and the editor of the short story anthology Hard Boiled Brooklyn. His short fiction, essays, and poetry have appeared in The Long Island Quarterly, Wall Street Noir, Brooklyn Noir 3, The Darker Mask, These Guns For Hire, Crimespree Magazine, and several other publications.
Reed is an adjunct professor at Hofstra University and an instructor for MWA U. He lives with his family on Long Island.
Robert Crais
New York Times best-selling authout Robert Crais is the 2006 recipient of the Ross Macdonald Literary Award and has won the Shamus, Anthony, Macavity, Gumshoe, Dilys and Barry awards. He is the author of seventeen novesl, most recently TAKEN and his characters Elvis Cole and Joe Pike are among the most beloved in the genre. Currently, Robert Crais lives in the Santa Monica mountains with his wife, three cats, and many thousands of books.
Victor Gischler
Victor Gischler is the Edgar and Anthony nominated author of six novels including Gun Monkeys, Go-Go Girls Of The Apocalypse and The Deputy. He also writes for Marvel comics and has screenplays in various stages of development. Gischler earned his Ph.D. in English from the University of Southern Mississippi. He is a world traveler and amateur video golfer. He likes his beer cold and yellow. His work has been translated into French, German, Japanese, Spanish, Italian, Turkish and Czech. He lives with his wife and son in Baton Rouge, Louisiana.
Chris Holm
Chris F. Holm was born in Syracuse, New York, the grandson of a cop with a penchant for crime fiction. He wrote his first story at the age of six. It got him sent to the principal's office. Since then, his work has fared better, appearing in such publications as Ellery Queen's Mystery Magazine, Alfred Hitchcock's Mystery Magazine, Needle Magazine, Beat to a Pulp, and Thuglit.
He's been a Derringer Award finalist and a Spinetingler Award winner, and he's also written a novel or two. He lives on the coast of Maine with his lovely wife and a noisy, noisy cat.
Jeff Lindsay
Jeff Lindsay is the author of the best-selling Dexter books: DARKLY DREAMING DEXTER, DEARLY DEVOTED DEXTER, DEXTER IN THE DARK, DEXTER BY DESIGN and DEXTER IS DELICIOUS. He lives in South Florida with his wife and three daughters. His character, Dexter Morgan, was the inspiration for the hit Showtime and CBS series Dexter.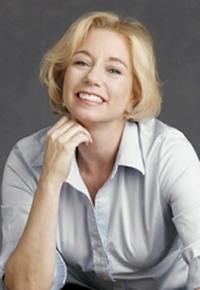 Laura Lippman (Tentative)
Laura Lippman was a reporter for 20 years, including 12 years at The (Baltimore) Sun. She began writing novels while working fulltime and published seven books about "accidental PI" Tess Monaghan before leaving daily journalism in 2001. Her work has been awarded the Edgar ®, the Anthony, the Agatha, the Shamus, the Nero Wolfe, Gumshoe, and Barry awards. She also has been nominated for other prizes in the crime fiction field, including the Hammett and the Macavity. She was the first-ever recipient of the Mayor's Prize for Literary Excellence and the first genre writer recognized as Author of the Year by the Maryland Library Association.
Ms. Lippman grew up in Baltimore and attended city schools through ninth grade. After graduating from Wilde Lake High School in Columbia, Md., Ms. Lippman attended Northwestern University's Medill School of Journalism. Her other newspaper jobs included the Waco Tribune-Herald and the San Antonio Light.
Ms. Lippman returned to Baltimore in 1989 and has lived there since.
John Lutz
John Lutz's work includes political suspense, private eye novels, urban suspense, humor, occult, crime caper, police procedural, espionage, historical, futuristic, amateur detective, thriller; virtually every mystery sub-genre. He is the author of more than forty novels and over 200 short stories and articles. His novels and short fiction have been translated into almost every language and adapted for almost every medium. He is a past president of both Mystery Writers of America and Private Eye Writers of America. Among his awards are the MWA Edgar, the PWA Shamus, The Trophee 813 Award for best mystery short story collection translated into the French language, the PWA Life Achievement Award, and the Short Mystery Fiction Society's Golden Derringer Lifetime Achievement Award. He is the author of two private eye series, the Nudger series, set in St. Louis, Missouri, and the Carver series, set in Florida, as well as many non-series novels. His SWF SEEKS SAME was made into the hit movie SINGLE WHITE FEMALE, starring Bridget Fonda and Jennifer Jason Leigh, and his novel THE EX was made into the HBO original movie of the same title, for which he co-authored the screenplay.
Lutz and his wife, Barbara, split their time between St. Louis and Sarasota, Florida. His latest book is the suspense novel Mister X.
Lisa Lutz
Lisa Lutz is the New York Times bestselling author of The Spellman novels as well as HEADS YOU LOSE (with David Hayward). The latest installment of the Spellman saga, TRAIL OF THE SPELLMANS (Document #5) will be released in February, 2012. Lutz has won the Alex award and been nominated for the Edgar Award for Best Novel.
Although she attended UC Santa Cruz, UC Irvine, the University of Leeds in England, and San Francisco State University, she still does not have a bachelor's degree. Lisa spent most of the 1990s hopping through a string of low-paying odd jobs while writing and rewriting the screenplay Plan B, a mob comedy. After the film was made in 2000, she vowed to never write another screenplay. She is currently working on a children's book with the illustrator Jaime Temairik and a stand-alone novel that contains no Spellmans. (Rest assured, she'll return to the Spellmans after that.) Lisa lives somewhere in the continental United States.
Craig McDonald
Edgar®—nominee Craig McDonald is an award-winning journalist, editor and fiction writer. His short fiction has appeared in literary magazines, anthologies and several online crime fiction sites.
His debut novel, HEAD GAMES, was published by Bleak House Books in September 2007. Head Games was selected as a 2008 Edgar®—nominee for Best First Novel by an American Author. Head Games was also a finalist for the Anthony, Gumshoe and Crimespree Magazine awards for best first novel.
His nonfiction books include Art in the Blood, a collection of interviews with 20 major crime authors which appeared in 2006, and Rogue Males: Conversations and Confrontations About the Writing Life, a second collection of interviews published by Bleak House Books in 2009. McDonald was also a contributor to the NYT's nonfiction bestseller, Secrets of the Code.
He recently won national awards for his profiles of crime novelists James Crumley, Daniel Woodrell, James Sallis and Elmore Leonard.
Daniel Palmer
Daniel Palmer is the author of a novel, DELIRIOUS. He is also an occasional short story writer, with The Dead Club in the ITW anthology, First Thrills, and Disfigured, found in Thriller: Stories to Keep You Up At Night.
Daniel, whose father is New York Times best-selling novelist Michael Palmer, is the first to admit he never planned a career in publishing. Daniel's earliest passion was music, and songwriting in particular. He spent several years performing in the Boston club scene and has recorded two CDs. Retail clothing giant J.Crew licensed Daniel's songs for commercial use. Technology became another passion for Daniel, beginning with the first dot.com boom. He spent a decade as an e-commerce pioneer, helping to build first-generation Web sites for many popular brands.
Daniel is actively involved with the Red Sox Home Base program, helping to raise money for veterans suffering from PTSD. Additionally, once each year at ThrillerFest in New York City in July, Daniel and his father can be seen performing humorous songs about writing. Daniel holds a Master's Degree from Boston University. He lives in New Hampshire with his wife and two children.
Brad Parks
Brad Parks' debut, FACES OF THE GONE, won the Nero Award for Best American Mystery and the Shamus Award for Best First Mystery. In doing so, Parks became the first author in the combined 60-year history of the Nero and the Shamus to win both awards for the same book. Library Journal called FACES OF THE GONE "the most hilariously funny and deadly serious mystery debut since Janet Evanovich's One for the Money." Yahoo.com called Brad "the literary love child of (Janet) Evanovich and (Harlan) Coben." The book launched the career of Brad's fictional investigative reporter Carter Ross, who readers voted "The World's Favorite Amateur Sleuth" in a 64 sleuth, tournament-style bracket, beating out Agatha Christie's Miss Marple in the finals. Carter has since appeared in EYES OF THE INNOCENT, which Library Journal called "as good if not better (than) his acclaimed debut." The third Carter Ross adventure, THE GIRL NEXT DOOR, is due out March 13, 2012. Parks is a Dartmouth College graduate who spent a dozen years as a reporter for The Washington Post and The Newark Star-Ledger and is now a full-time novelist. He lives with his wife and two small children in Virginia.
George Pelecanos
George Pelecanos was born in Washington, D.C. in 1957. He worked as a line cook, dishwasher, bartender, and woman's shoe salesman before publishing his first novel in 1992.
Pelecanos is the author of eighteen novels set in and around Washington, D.C.. He has been the recipient of the Raymond Chandler award in Italy, the Falcon award in Japan, and the Grand Prix Du Roman Noir in France. Hell to Pay and Soul Circus were awarded the 2003 and 2004 Los Angeles Times Book Prizes. He served as editor on the collections D.C. Noir and D.C. Noir 2: The Classics, as well as The Best Mystery Stories of 2008. He is an award-winning essayist who has written for The New York Times, The Washington Post, GQ, Sight and Sound, Uncut, Mojo, and numerous other publications. Esquire magazine called him "the poet laureate of the D.C. crime world." In Entertainment Weekly, Stephen King wrote that Pelecanos is "perhaps the greatest living American crime writer." Pelecanos would like to note that Mr. King used the qualifier "perhaps."
Pelecanos served as producer on the feature films Caught (Robert M. Young, 1996), Whatever (Susan Skoog, 1998) and BlackMale (George and Mike Baluzy, 1999), and was the U.S. distributor of John Woo's cult classic, The Killer and Richard Bugajski's Interrogation. Most recently, he was a producer, writer, and story editor for the acclaimed HBO dramatic series, The Wire, winner of the Peabody Award and the AFI Award. He was nominated for an Emmy for his writing on that show. He was a writer and co-producer on the World War II miniseries The Pacific, and is currently at work as an executive producer and writer on David Simon's HBO dramatic series Treme, shot in New Orleans.
Pelecanos lives with his family in Silver Spring, Maryland.
Greg Rucka
Greg Rucka was born in San Francisco and raised on the Central Coast of California, in what is commonly referred to as 'Steinbeck Country.' He began his writing career in earnest at the age of 10 by winning a county-wide short-story contest, and hasn't let up since. He graduated from Vassar College with an A.B. in English, and from the University of Southern California's Master of Professional Writing program with an M.F.A.
He is the author of nearly a dozen novels, six featuring bodyguard Atticus Kodiak, and two featuring Tara Chace, the protagonist of his Queen & Country series. Additionally, he has penned several short-stories, countless comics, and the occasional non-fiction essay. In comics, he has had the opportunity to write stories featuring some of the world's best-known characters—Superman, Batman, and Wonder Woman—as well as penning several creator-owned properties himself, such as Whiteout and Queen & Country, both published by Oni Press. His work has been optioned several times over, and his services are in high-demand in a variety of creative fields as a story-doctor and creative consultant.
Greg resides in Portland, Oregon, with his wife, author Jennifer Van Meter, and his two children. He thinks the biggest problem with the world is that people aren't paying enough attention.
Zoe Sharp
Zoe Sharp was born in Nottinghamshire but spent her formative years living aboard a catamaran on the northwest coast of England. She opted out of formal education at the age of twelve and wrote her first novel at fifteen. She started writing her crime thriller series featuring her no-nonsense ex-Special Forces turned bodyguard heroine, Charlotte 'Charlie' Fox, after receiving death-threats in the course of her work as a freelance photojournalist. Zoe lives in the English Lake District where she and her husband Andy, who is a non-fiction writer, have self-built their own house.
Lisa Unger
Lisa Unger is an award-winning New York Times and international bestselling author. Her novels have sold over 1 million copies in the U.S. and have been translated into 26 different languages.
She was born in New Haven, Connecticut but grew up in the Netherlands, England, New Jersey and New York, where she graduated from the New School for Social Research. Lisa now divides her time, along with her husband and daughter, between Florida and New York City.
There will be as always a Friday night meet and greet with one panel and we have something very special in mind for this year.
There will also be a special signing event Friday night at Collector's Edge Comics (south) from 5:30 to 7:30 with Kurt Busiek,
Victor Gischler and Greg Rucka.
Panels will run all day Saturday at the Library.