Tags
Related Posts
Share This
LONGMIRE: Season Three set for March 3rd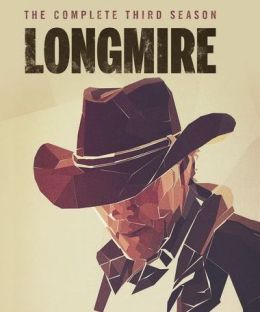 Warner Home Entertainment has set March 3rd as the release date for LONGMIRE: The Complete Third Season. The set, which will be available on Blu-ray and DVD, will be part of the Warner Archive series and will be available at online retailers.
The sole extra is a documentary "The Ghost in the Storm," which focuses on the obsessions many of the Longmire characters encounter during the series' captivating third season.
In this riveting third season, Sheriff Walt Longmire (Robert Taylor) is reeling from a series of devastating traumas. Best friend Henry (Lou Diamond Phillips) is going to prison on murder charges. His deputy, Branch (Bailey Chase), has been shot by a mysterious "white warrior." And Walt's right-hand deputy, Vic (Katee Sackhoff), may not have shaken off a stalker from her past. While Walt shoulders these burdens, his daughter Cady (Cassidy Freeman) fights in court to clear Henry's name, and The Ferg (Adam Bartley) holds down the fort behind the scenes as threats to the lawmen come from all directions. Absaroka County's dark secrets run deeper than Walt imagined, and the closer he gets to uncovering the true bloody hand behind his wife's murder, the more he realizes that connections and corruptions may ensnare them all.
The series, which features the characters of Craig Johnson, had a three season run, on A&E, drawing some of the channel's better ratings, before moving to Netflix.