Tags
Related Posts
Share This
Martin J Smith's COMBUSTION is featured in this week's giveaway
This week CrimeSpree Magazine, in conjunction with Friday Reads Facebook page, is offering up a chance to win a copy of COMBUSTION by Martin J. Smith
COMBUSTION
From the acclaimed author of The Disappeared Girl, comes a riveting novel of suspense perfect for fans of William Landay and Lisa Gardner, about the small-town secrets that cannot, and will not, stay buried.
"A page-turner with a kicker at the end—you can't ask for anything better. Intricately plotted and full of character, this one is a great ride that burns with the intensity of a California wildfire."—Michael Connelly, #1 New York Times bestseller
The dry season has hit the Inland Empire of California, depleting the ponds and revealing the muddy grave of Paul Dwyer. From his mansion on the hill, Dwyer lorded over Los Colmas, a small town that he aspired to make big by building mansions for wealthy LA commuters. Some viewed him as a savior, providing construction jobs for locals. Others believed he was ruining their beautiful, close-knit town. But who was angry enough to murder him?
Local cop Ron Starke is overwhelmed by the list of suspects and plagued by a difficult captain who is demanding results. Starke investigates Paul Dwyer's dirty money and handshake deals gone wrong, but the name at the top of the suspect list is the most intriguing, and chilling.
The developer wasn't the only one with secrets; his widow Shelby has kept her own for decades, none more harrowing than the horrific abuse she and her daughter endured at the hands of Dwyer. And none more volatile than what she knows but must hide about Paul's murder.
As the season's wildfires intensify to historic levels and surge towards Los Colmas, Starke must discover who killed Dwyer before all the evidence burnsand the whole town is erased.
"Combustion is exactly what I love in a mystery—fast as a bullet and bristling with suspense. Part Hitchcock, part 'Law & Order,' all terrific."—T. Jefferson Parker, New York Times bestselling author ofThe Room of White Fire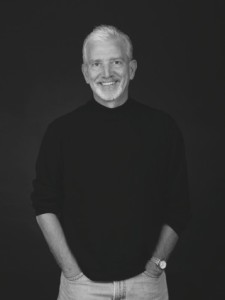 About The Author:
Martin J. Smith is a veteran journalist, author, and magazine editor who has won more than fifty newspaper and magazine awards. A former senior editor of theLos Angeles Times Magazine, he currently is editor-in-chief of Orange Coast magazine in Orange County, CA. His first novel, Time Release, was nominated for an Anthony Award. His third novel, Straw Men, was a finalist for both the Barry Award and the Edgar Award. He also is the author of three nonfiction books, including The Wild Duck Chase, Poplorica: A Popular History of the Fads, Mavericks, Inventions, and Lore That Shaped Modern America, and Oops: 20 Life Lessons From the Fiascoes That Shaped America.

To be entered in the drawing shoot an email over to Jon?@crimespreemag.com (remove the question mark) And put CONTEST in the subject line. Also please put your address in the body of the email.
We will pick the winners on October 7th.