Tags
Related Posts
Share This
Mary Jane Clark & Marek Krajewski are featured in this week's Giveaway.
Hope everyone has had a great week. Crimespree magazine,  in conjunction with Friday Reads Facebook page,  is giving away copies of Marek Krajewski's DEATH IN BRESLAU and Mary Jane Clark's FOOTPRINTS IN THE SAND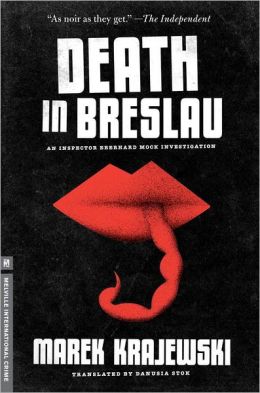 DEATH IN BRESLAU by Marek Krajewski
Introducing one of the most stylish and moody historic detective series ever: The Inspector Eberhard Mock Quartet
Occupied Breslau, 1933: Two young women are found murdered on a train, scorpions writhing on their bodies, an indecipherable note in an apparently oriental language nearby…Police Inspector Eberhard Mock's weekly assignation with two ladies of the night is interrupted as he is called to investigate.
But uncovering the truth is no straightforward matter in Breslau. The city is in the grip of the Gestapo, and has become a place where spies are everywhere, corrupt ministers torture confessions from Jewish merchants, and Freemasons guard their secrets with blackmail and violence.
And as Mock and his young assistant Herbert Anwaldt plunge into the city's squalid underbelly the case takes on a dark twist of the occult when the mysterious note seems to indicate a ritual killing with roots in the Crusades…
About the Author: Marek Krajewski is an award-winning Polish crime writer and linguist.
He is best known for his series of five Chandleresque novels set in pre-war Wrocław with the policeman Eberhard Mock as the protagonist. These novels have been translated into 14 languages: English, Spanish, French, German, among others.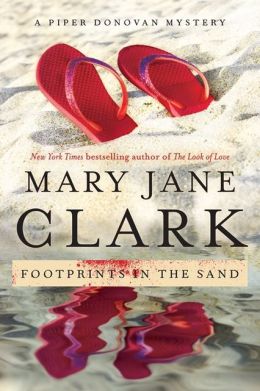 FOOTPRINTS IN THE SAND by Mary Jane Clark
Plans for a romantic beach wedding are threatened when a bridesmaid goes missing and it falls to Piper Donovan to save the day in the third installment of Mary Jane Clark's enthralling Wedding Cake Mystery series
"Mary Jane Clark is a master at whipping up delicious nightmares for mystery fans…"-Associated Press
It's the dead of winter and struggling actress and wedding cake decorator Piper Donovan is thrilled to be in warm and romantic Sarasota, Florida, enjoying the powdery white beaches, soothing seas, and golden sunsets over the Gulf of Mexico. She and her family are there to celebrate her beloved cousin's wedding. Not only is Piper creating the sugar sand dollar-festooned wedding cake, she's also the maid of honor.
But a cloud seems to hover over the whole affair. Shortly after a bridesmaid mysteriously disappears, a kindly neighbor's car is run off the road and a prospective witness, an innocent Amish teenager, is threatened to keep silent. Then a body is found on the wedding beach. With the nuptials threatened, it falls to Piper to unmask a killer. Could it be the wedding planner with something to hide? A doctor and his wife who collect unusual Japanese figurines? The best man, an ex-drug dealer with lecherous eyes and roving hands? What about her cousin's future stepfather-or even the bridegroom himself?
As Piper gets close to figuring out who's been covering his guilty footprints in the sand, the cunning killer has already set his sights on Piper as his next victim!
About the Author: Mary Jane Clark worked at CBS News for nearly three decades. Her twelve KEY News media thrillers were inspired by that experience. Envisioning the Piper Donovan/wedding-cake mystery series, Mary Jane enrolled in cake-decorating classes and researched unique wedding locations. The daughter of an FBI agent and a mother who customized cakes for the neighborhood kids when she was growing up, Mary Jane has two grown children and splits her time between New Jersey and Florida. Currently, she is concocting her next novel.
To be entered in the drawing shoot an email over to Jon?@crimespreemag.com (remove the question mark) And put CONTEST in the subject line. Also please put your address in the body of the email
We will pick the winners on July 19th.
When we do the drawing we will be sending an extra something for one lucky winner to be picked from the comments section of the Friday Reads face book page, so after you enter, go leave a comment!