Tags
Related Posts
Share This
Michael C Hall attached to Lansdale's COLD IN JULY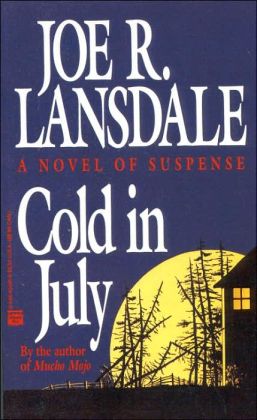 DEADLINE is reporting that Dexter main man Michael C Hall is attached to a film version of Joe Lansdale's COLD IN JULY.
Richard Dane shoots and kills a burglar in his living room, setting off a bizarre chain of events. It starts when the thief's father, Russell, threatens to take an eye for an eye by slaying Dane's son. Then Dane and Russell are thrown into a violent race without rules, heading toward a grisly, dark and inevitable truth.
Hall, whose show DEXTER recently completed filming it's final season, is actively looking to fill his schedule with film projects. His profile is at an all time high and his presence should give this indie  project a real boost.
Jim Mickle is directing. This will be the biggest project Mickle has tackled. His directorial debut was a $60k horror flick in which men, infected with a virus, became giant rodents. His next, WE ARE WHAT WE, is making the rounds at film festivals.