Tags
Related Posts
Share This
Michael Lister adapting DOUBLE EXPOSURE for the big screen.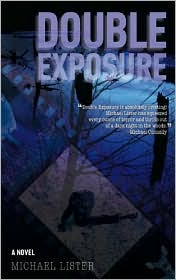 If the screenplay for DOUBLE EXPOSURE falls flat, Michael Lister will have no one to blame but himself.
As part of the deal for his novel, Michael has agreed to co-write the screenplay with director/producer Jason Hreno.
Hreno is a trilingual (English, French and Spanish) Canadian writer-director, has worked internationally on telefilms, documentaries and shorts. This will be his first, full-length feature film.
Michael is excited to bring his characters to the big screen: I've adapted other novels and written original spec scripts, but this is the first time I'll be adapting one of my own novels. I'm really enjoying the process. It's a very cool exercise to revisit and reimagining the material. It's such a different medium, art form, it's an entirely different creative process.

In D E, a wildlife photographer finds his camera traps have captured a murder. Unfortunately, the killers want the footage and pursue the photographer through the sweeps and woods of the Apalachicola River Basin in Northern Florida.
DE is a hell of a good book and has received oodles of praise as well as having won the Florida Book Award for 2010. Lister does a great job of using the steamy, dangerous environmental of his home state to build suspense and create atmosphere.
For a more in depth article, with comments from the director and producer, check out the latest issue of CRIMESPREE magazine.