Tags
Related Posts
Share This
Mick Fleetwood, Aretha Franklin and Carlos Santana are featured in this week's giveaway
This week, we get musical! Crimespree magazine, in conjunction with Friday Reads Facebook page, is offering you a chance to win copies of RESPECT by David Ritz, THE UNIVERSAL TONE by Carlos Santana, and PLAY ON by Mick Fleetwood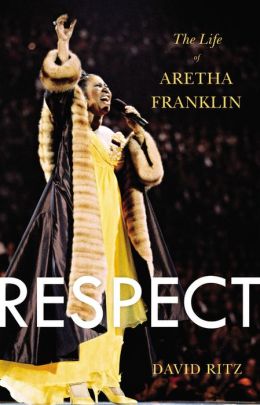 RESPECT: The Life Of Aretha Franklin
The definitive biography of the Queen of Soul from acclaimed music writer David Ritz.
Aretha Franklin began life as the golden daughter of a progressive and promiscuous Baptist preacher. Raised without her mother, she was a gospel prodigy who gave birth to two sons in her teens and left them and her native Detroit for New York, where she struggled to find her true voice. It was not until 1967, when a white Jewish producer insisted she return to her gospel-soul roots, that fame and fortune finally came via "Respect" and a rapidfire string of hits. She has evolved ever since, amidst personal tragedy, surprise Grammy performances, and career reinventions.
Again and again, Aretha stubbornly finds a way to triumph over troubles, even as they continue to build. Her hold on the crown is tenacious, and in RESPECT, David Ritz gives us the definitive life of one of the greatest talents in all American culture.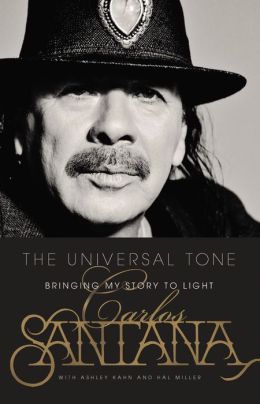 THE UNIVERSAL TONE: Bringing My Story To Light
The intimate and long-awaited autobiography of a legend
In 1967 in San Francisco, just a few weeks after the Summer of Love, a young Mexican guitarist took the stage at the Fillmore Auditorium and played a blistering solo that announced the arrival of a prodigious musical talent. Two years later — after he played a historic set at Woodstock — the world came to know the name Carlos Santana, his sensual and instantly recognizable guitar sound, and the legendary band that blended electric blues, psychedelic rock, Latin rhythms, and modern jazz, and that still bears his name.
Carlos Santana's unforgettable memoir offers a page-turning tale of musical self-determination and inner self-discovery, with personal stories filled with colorful detail and life-affirming lessons. The Universal Tonetraces his journey from his earliest days playing the strip bars in Tijuana while barely in his teens and brings to light the establishment of his signature guitar sound; his roles as husband, father, recording legend, and rock guitar star; his indebtedness to musical and spiritual influences — from John Coltrane and John Lee Hooker to Miles Davis and Harry Belafonte; and his deep, lifelong dedication to a spiritual path that he developed from his Catholic upbringing, Eastern philosophies, and other mystical sources. It includes his recording some of the most popular and influential rock albums of all time, up to and beyond the 1999 sensation Supernatural, which garnered nine Grammy Awards and stands as arguably the most amazing career comeback in popular music history.
It's a profoundly inspiring tale of divine inspiration and musical fearlessness that does not balk at finding the humor in the world of high-flying fame, or at speaking plainly of Santana's personal revelations and the infinite possibility he sees in each person he meets. "Love is the light that is inside of all of us, everyone," he writes. "I salute the light that you are and that is inside your heart."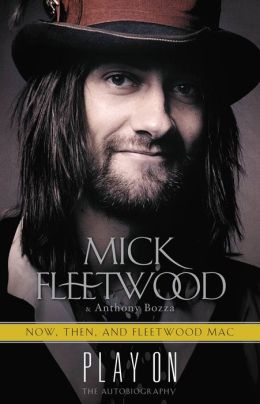 PLAY ON: Now, Then, And Fleetwood Mac
Mick Fleetwood has been a member of the ever-evolving Fleetwood Mac, one of the world's most successful and adored bands, for over four decades. Here he tells the full and candid story of his life as one of music's greatest drummers and bandleaders, the cofounder of the deeply loved supergroup that bears his name and that of his bandmate and lifelong friend John McVie.
In this intimate portrait of a life lived in music, Fleetwood vividly recalls his upbringing tapping along to every song playing on the radio, his experiences as a musician in '60s London, and the earliest permutation of the band featuring Peter Green.
Play On sheds new light on Fleetwood Mac's raucous history, describing the highs and lows of being in the band that Fleetwood was determined to keep together. Here he reflects on the creation of landmark albums such as Rumours and Tusk, the great loves of his life, and the many incredible and outrageous moments of recording, touring, and living with Fleetwood Mac. Fleetwood describes these moments with honesty and immediacy, taking us to the very heart of this multilayered journey that has always been anchored in music.
Through it all, from intense love to plaintive heartaches, from collaborations to confrontations, it's been the drive to play on that has prevailed. Now, then, and always, it's Fleetwood Mac. 
To be entered in the drawing shoot an email over to Jon?@crimespreemag.com (remove the question mark) And put CONTEST in the subject line. Also please put your address in the body of the email.
We will pick the winners on December 26th.