Tags
Related Posts
Share This
Mrs. Crimespree on Fables and Grim Jack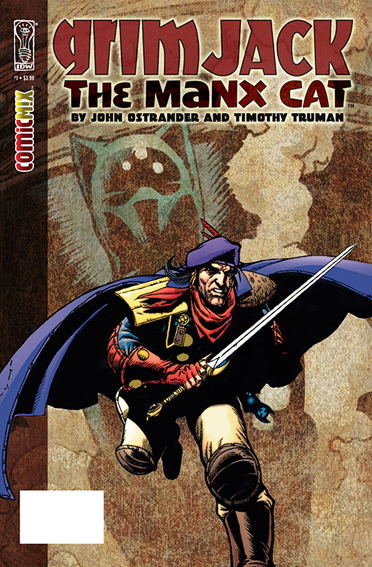 I have had a lot of pleasure in my Comic reading since CCC (Comic con Chicago). We came home and I began reading Fables again. Really reading it.
Between the novel PETER & MAX and the new arc Fables is once again as it should always be.. We're talking the witches story and I'm waiting on tender hooks. WITCHES, come back to what Fables once was… and enjoy….
GRIM JACK: THE MINX CAT, I have to admit I'd never read this creation before BUT I did know what a legend John Ostrander was and when we got back from the con, after having met him, I asked Mr. Crimespree if there was something new in the prolific and fabulous history. Turns out there is and GRIM JACK The Minx Cat is it. The result is Jon is trusting me to review a new arc of Grim Jack and I have to say , jump in , the water is warm. Ne'er do wells realizing the people they steal from are morally corrupt while they just steal things? I'm all in… More as more issues come out.
Today the news came that Disney had bought Marvel for 4 billion dollars. In this economy? I guess the little mouse really does triumph during times of whoa. Still I imagine the people I know who write for Marvel rising to the challenge, but hope "the for print" challenge never will be. They have to be after movie rights or am I mistaken? So guys write on, write true, and let those trees fall. They will make a noise if there's one called for,
Ruth