Tags
Related Posts
Share This
My Five Favourite Books: Priscilla Masters
Editor's Note: Today, we have a brave soul that has opted to name her FAVOURITE books. By the time I got to number five, I would be changing one through four!
What makes a favourite book? It has to be memorable, stay in your mind long after you've closed the covers. I have to have read it more than once and it has to leave me with a feeling of regret. That I have gained something from reading it. I realized that compared with my list ten years ago it has changed. Wuthering Heights has gone as has Wild Swans. I also realized that two on the list I first read when I was a child. How memorable is that?
So:

First is Room at the top by John Braine.
I love this story of lower class ambition for its evocation of the Britain I remember from my childhood, though I grew up in South Wales, rather than in the north and certainly not in Warley. Set in a 1950's Northern small town Britain appears grey, with early day closing, plenty of rain, a paralysing sense of snobbery and suffocating social immobility. The betrayal of Alice and the reflection that those whose strings are pulled by ambition rather than love become "zombies". Joe Lampton, our hero, gets what he wants: money, social status, a rich, beautiful wife and finds it means nothing because Susan Brown isn't the woman he wants, Alice. Alice Aysgarth, an unhappily married woman, would have meant divorce which would have dragged him back down to the class he so longed to leave. And so he becomes a zombie. The story and the writing is skilled but the book leaves you with a sense of bleakness rather than hope.
Unlike my next choice.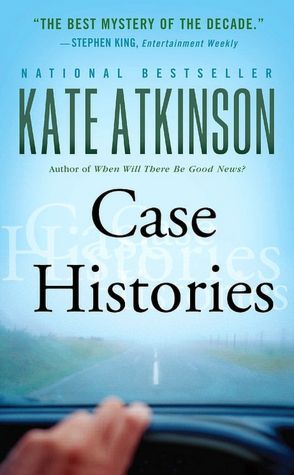 As a crime writer I just had to choose at least one crime novel. Crime novels need it all: plot, tricks as clever as pulling a rabbit out of a hat, red herrings, settings and characterisation, otherwise they fail to entertain. My second choice illustrates every single one of these points perfectly. Case Histories by Kate Atkinson. Intriguing, clever, with a wonderfully woven plot and a charismatic but very real blundering hero, Jackson Brodie, who makes all the mistakes, trips up on his entrance and adores his daughter, Marlee. Atkinson deftly weaves together seemingly unrelated events – the murder of a young woman, the disappearance of a child, the apparent axe murder of a husband and the wonderful Binky Rain, South African and about as prejudiced as she can be who keeps losing her cat called Nigger and summoning Brodie to find it. Case Histories is a wonderful book, well written and hugely entertaining. I couldn't wait for the second in the series to come out and wasn't disappointed.
Having a medical background and still working as a nurse I suppose I was also bound to choose something medical. In this case medical historical: Restoration by Rose Tremain. Robert Merivel, a medical student in the rumbustious court of Charles II. Wow, what a story – from its beginning when he feels the beating heart of a man which is normally protected by an iron plate, to the "goings on" at court and his manipulation by Charles. It gives an insight into the dissolute, licentious court of the Restoration and something of the power and charisma of the king.
My fourth choice is perhaps the least known novel in my list and an selection but like the others, it has stayed in my mind for years: The Fair To Middling by Arthur Calder Marshall, a writer who never quite got the recognition he deserved, published 1959 and interestingly illustrated by Raymond Briggs, of The Snowman fame. I see hardback copies of this book fetch £150 over the internet. My own copy is a paperback with Birmingham Education Committee stamped on the inside. I don't how or where it came from but my parents haunted second hand book shops so I suspect it came from one of these. This story captivated me as a child. Perhaps it was a pointer towards my profession as a nurse. It is a children's story which can be read and interpreted on many levels. The children of Alderman Winterbottom's School for incapacitated orphans are treated to a day out at Middling Fair. Each child has an "infirmity". One is colour blind, another an albino. A beautiful teacher has a burned face as a result of a childhood accident. Peter Ambrose is going blind but he sees people all too clearly. At Middling Fair they are given the chance to see what life would be like without this "infirmity". The fantastic thing about The Fair to Middling is that the children don't enjoy the cures and most of them choose to return to their "infirmity". The boy who was going blind finds the seeing world confusing and realizes he has lost his heightened sense of hearing – a ladybird's wing. Emma finds the riot of colour an assault and hates her red hair. Lawrence, the albino, realizes he would have to sell his soul to have dark hair and brown eyes and decides, at the end, to become a geneticist and find out why he is an albino and whether there is a cure. I love the write up at the beginning when a boy critic says that he felt older when he'd finished The Fair to Middling than when he began. I loved it as a child, this crazy world of mirrors that distort. Yes, the writing and puns are dated but it is a wonderful story of life, redemption and acceptance.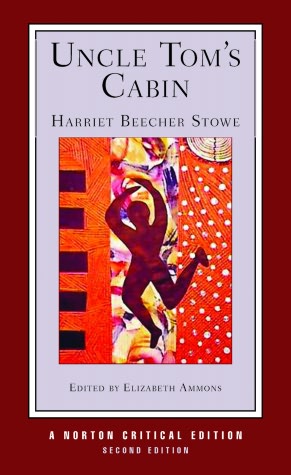 My final choice is another book from my childhood, undoubtedly a book that changed the world.
Harriet Beecher Stowe's Uncle Tom's Cabin, a book that has made me weep ever since I first read it fifty or so years ago. I call sixties Britain drab and bleak. Try nineteenth century Southern States America pre the Civil War and the portrayal of slavery. Families split up, horrible beatings, the cruel, inhuman slave trade. And yet, even in this world, there were wonderful people whose faith transcends humanity. And then there is the monster slave owner, Simon Legree. There are funny people, 'I specs I'se just wicked,
' Topsy, the angel like Eva and in the centre that good man, Uncle Tom, whose spirit and faith cannot be broken. By the side of my bed stands a sixteenth century oak coffer. On this stands a Victorian Staffordshire figure of Uncle Tom and Eva. Every day I am reminded of this story.
Priscilla
Born in Halifax and adopted into a multiracial family of seven, Priscilla Masters is the creator of the Detective Inspector Joanna Piercy novels set in the Staffordshire moorlands, the latest of which is Gravestones, published 2009 by Allison & Busby. She is also the creator of coroner Martha Gunn, set in the medieval town of Shrewsbury, the latest of which is Frozen Charlotte, due for publication by Severn House Jan 2011. She has also written six medical standalone mysteries, including The Watchful Eye, set in her hometown of Eccleshall and dealing with the problems of a male GP. She works as a respiratory specialist nurse in the Royal Shrewsbury Hospital, has two sons and lives in a fairytale cottage on the Staffordshire/Shropshire border.