Tags
Related Posts
Share This
My top 5 Albums of all time by Paul Charles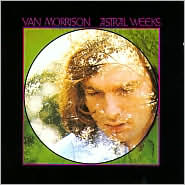 Paul Charles decided on a slightly different approach. Instead of five that changed his life, he has opted for his top five albums(Current as of March 2012).
1. Astral Weeks – Van Morrison
2. Rubber Soul – The Beatles
3. I'm Alive – Jackson Browne
4. Crosby Stills & Nash – Crosby Stills & Nash
5. Time Out Of Mind – Dylan
My top five album changes all the time, depending on what I'm listening to at the moment. Like, for instance my current favourite is Nick Lowe's The Old Magic, but it's just too new an album to be able to include it in my all-time top five albums. I believe we all know that's certainly where it'll end up.
There always has to be a Beatles album in my top five; but it could have just as easily been Revolver or Abbey Road if only for the sound of the acoustic guitars on Here Come The Sun or the sheer magic, beauty and soul of Something. Again with Jackson Browne, I'd always have a Jackson Browne album in my top ten but he's made so many classics and it was difficult to make a choice between I'm Alive and Jackson Browne (a.k.a. Saturate Before Use) Late For The Sky, The Pretender and For Everyman but I started playing I'm Alive again a few months ago and I just can't stop.
I selected CSN because it was the birth of a sound and the sound of a nation. This album is standing the test of time so amazingly well. It actually sounds better to my ears now than it did the first time I heard it. That judgement just might be tempered with the fact that the first time I heard it my brain was in total disbelief as to what my ears were hearing. Now so many plays later my brain accepts that my ears weren't deceiving me at all and this really was the perfect music for me. And with Dylan I could easily have selected any one of a dozen albums but in a career of classic albums for him to come up with Time Out Of Mind in 1997 after all of the other classics, well it was just so… so Bob Dylan.
If the Top Five had any more room I'd love to have included albums by: The Blue Nile; The Carpenters; Neil Diamond; Don Williams; Jennifer Warnes; Leonard Cohen; The Waterboys; Christy Moore: Mary Margaret O'Hara; Tom Waits; The Travelling Wilburys… okay, okay… this is getting silly. I have to stop. But as you can see it's a major case of a child in a chocolate store.
Paul Charles
In addition to being the author of over a dozen novels, Paul has a long, rich history in music, working as an agent, manager and roadie among other things. 2012 sees the publication of the tenth DI Christy Kennedy Mystery, A Pleasure To Do Death With You by Du Four Editions by Paul Charles. You can learn more about him at his website.