Tags
Related Posts
Share This
MY TOP FIVE MUSICAL INFLUENCES by Karin Salvalaggio
MY TOP FIVE MUSICAL INFLUENCES – Karin Salvalaggio
My childhood years can be mapped out in a series of top 40 hits that played on the radio so often you'd memorize every word without realizing it. Decades later I still get chills when I hear a song with a haunting narrative. My favorite ones have endings that are never completely resolved. In no particular order these are five of the musicians and songs that have influenced my writing.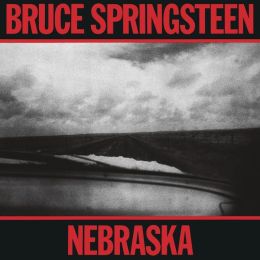 "Nebraska" by Bruce Springsteen
I saw her standin' on her front lawn just twirlin' her baton/Me and her went for a ride sir and ten innocent people died. The opening lines to Bruce Springsteen's song "Nebraska" are based on real life events. It is the fictionalized first person narrative of Charles Starkweather who, along with his girlfriend Caril Ann Fugate, murdered 11 people in 1958. Starkweather can't say that he's sorry for the things we done/at least for a little while me and her we had some fun. The delivery is disturbing because it's devoid of emotion. The musical accompaniment is pared back to a guitar and a harmonica. The result is moody, haunting and restless. In the closing lines They wanted to know why I did what I did/Well sir I guess there's just a meanness in the world, Springsteen references a line from Flannery O'Connor's short story "A Good Man is Hard to Find", which features a fictional serial killer called the Misfit.
"Ode to Billie Joe" by Bobbie Gentry
Indifference seems to be at the heart of Bobbie Gentry's haunting southern gothic ballad entitled "Ode to Billie Joe". Accompanied by a guitar and a string orchestra, Gentry's languid delivery perfectly reflects the heat of another sleepy, dusty delta day. The first person narrator is an unnamed young woman who may or may not have had a romantic relationship with Billie Joe. As the farming family is called in for a meal the mother matter-of-factly announces that today Billy Joe MacAllister jumped off the Tallahatchie Bridge. It is the family's indifference that is so chilling. The father passed around the blackeyed peas while declaring that "Well, Billy Joe never had a lick of sense, pass the biscuits, please." The brother expresses some shock because he'd seen Billie Joe at the sawmill the previous day. As he asks for another piece of apple pie he says, "and now you tell me Billy Joe's jumped off the Tallahatchie Bridge?" It seems to take ages for the mother to notice that her daughter (the narrator) is in some distress. "Child, what's happened to your appetite? I've been cookin' all morning and you haven't touched a single bite." The girl was seen with Billie Joe throwing somethin' off the Tallahatchie Bridge but we're never told what the item was. As in a good short story, the song leaves a great deal open to speculation. The listener is forever haunted by the final image of the young woman pickin' flowers up on Choctaw Ridge, And drop[ing] them into the muddy water off the Tallahatchie Bridge. What was is the nature of the girl's relationship with Billie Joe? What did they throw off the bridge? Why did Billie Joe kill himself? You can't listen to the song without getting caught up in the intrigue.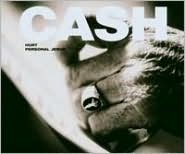 Johnny Cash's version of "Hurt" by Trevor Reznor (Nine Inch Nails)
I was embarrassed the first time I listened to Johnny Cash's version of "Hurt". Accompanied by a guitar, his voice riddled with age, Cash's life is laid bare. There is no hiding place for him those lyrics. It is one of the bravest recordings I have ever heard. Cash takes a song that was originally written about heroin abuse and makes it about a lifetime of pain. He and Rick Rubin only made one change in the lyrics. It is no longer a crown of shit it is instead a crown of thorns. One word shifts the song's focus in an extraordinary way. Cash was a very religious man but you have the sense that he is struggling with his faith when he sings I wear this crown of thorns/Upon my liars chair/Full of broken thoughts/I cannot repair/Beneath the stains of time/The feelings disappear. Put in context of his wife June's illness and their impending deaths it is a powerful epitaph. What have I become?/My sweetest friend/Everyone I know/Goes away in the end.
Helen Reddy's versions of "Angie Baby" by Alan O'Day and "Delta Dawn" by Larry Collins and Alex Harvey
Helen Reddy's music is dated and sometimes wears its spiritual roots a little too heavily but her voice was a childhood staple. In the two songs I've chosen both female protagonists are unreliable. Delta Dawn is considered crazy and Angie Baby is a little touched. Wearing a faded rose from days gone by, Delta Dawn, who is now forty-one, wanders through Brownsville with a suitcase in her hand, looking for a mysterious dark-haired man. The identity of the man and his whereabouts is anybody's guess but you get the sense that the jilted bride will never recover from her fall from grace. It's an enduring image that I alluded to in my second book Burnt River. The song "Angie Baby" has a far more empowering message. Angie lives her life in the songs [she] hears on the rock and roll radio. Friendless and unable to attend school, she imagines lovers appearing her room each night where they whirl [her] across the floor but they always seem to fade away when [her] Daddy taps at the [her] door. When a neighbour boy with evil on his mind comes to see her the narrative shifts its tone. My nine-year-old self didn't fully understand what 'evil on his mind' meant but the implication was clear. This boy meant to do Angie harm – he's been peeking in Angie's room at night through the window blind. In a turn of events that's both empowering and surreal the boy is the one who is swallowed up by Angie's world. As she turns the radio down he's getting smaller with the sound… toward the radio he's bound never to be found. The boy disappears and everyone thinks he died but no one questions Angie. It's so nice to be insane/No one asks you to explain/Radio by your side, Angie Baby.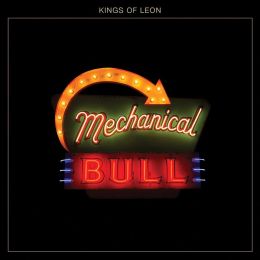 Kings of Leon – pretty much any song off Only by the Night, Come Around Sundown and Mechanical Bull.
For reasons I cannot fully explain here or anywhere, the Kings of Leon is one of the few bands I can listen to when I'm writing. It's their songs that I play when I'm imagining settings, storylines and characters. Taking this one-sided relationship a step further, I've even named characters after three of the band members. In the Guardian newspaper Kitty Empire writes that KOL have turned songs about partying into soul-searching music that alternates vagueness with specificity. Perhaps under their musical influence I've turned books about crime into soul-searching prose that alternates vagueness with specificity. A girl can dream…
Karin Salvalaggio
KARIN SALVALAGGIO was born in West Virginia in the 1960s. Her father was career military and her mother was a homemaker. Karin has fond memories of her nomadic childhood – the hours spent on the road, the anticipation of a new life, the unpacking of the old one. She's lived in places as climatically diverse as Alaska and Florida and as culturally distinct as California and Iran. Karin attended the University of California Santa Cruz, graduating in 1989, but aside from two years in Italy, she has lived in London, England since 1994. She has an MA in Creative Writing from Birkbeck, University of London. Her short story "Walleye Junction" was published in the Mechanics Institute Review in 2011. Bone Dust White is her first full-length novel.
 Her second novelBurnt River was published in May.