Tags
Related Posts
Share This
O'Bryan, Rankin and Todd featured in this week's giveaway
Crimespree magazine,  in conjunction with Friday Reads Facebook page,  is giving away copies of  Laurence O'Bryan's THE MANHATTAN PUZZLE, Ian Rankin's SAINTS OF THE SHADOW BIBLE and Charles Todd's HUNTING SHADOWS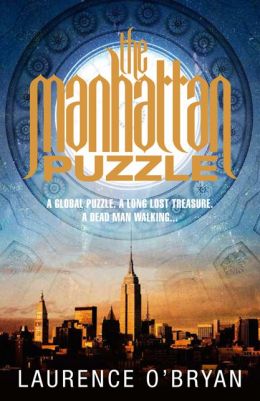 THE MANHATTAN PUZZLE by Laurence O'Bryan
A global puzzle. A secret symbol. A conspiracy that ends in death. An international cover-up that could change the course of history…
Sean has been tracking a symbol from another age. It provides a clue to a barbaric conspiracy. A puzzle with an answer feared for millenia. When Isabel wakes to find Sean hasn't come home she doesn't worry. At first. But when the police turn up on her doorstep wanting to interview him, she has to make a decision. Does she keep faith in him or does she believe the evidence? The symbol Sean and Isabel have been chasing will finally be revealed in Manhattan as one of the greatest banks in the world totters. Can Isobel uncover the truth before time runs out…or will she too be murdered?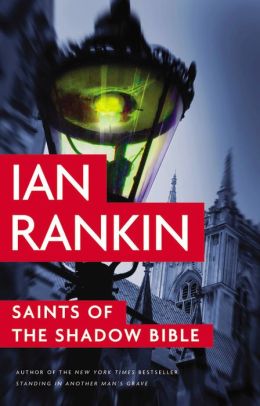 SAINTS OF THE SHADOW BIBLE by Ian Rankin
Rebus is back on the force, albeit with a demotion and a chip on his shoulder. He is investigating a car accident when news arrives that a case from 30 years ago is being reopened. Rebus's team from those days is suspected of helping a murderer escape justice to further their own ends.
Malcolm Fox, in what will be his last case as an internal affairs cop, is tasked with finding out the truth. Past and present are about to collide in shocking and murderous fashion. What does Rebus have to hide? And whose side is he really on? His colleagues back then called themselves "The Saints," and swore a bond on something called the Shadow Bible. But times have changed and the crimes of the past may not stay hidden much longer — and may also play a role in the present, as Scotland gears up for a referendum on independence.
Allegiances are being formed, enemies made, and huge questions asked. Who are the saints and who the sinners? And can the one ever become the other?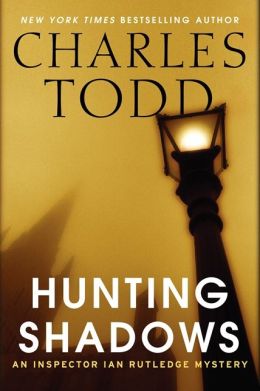 HUNTING SHADOWS by Charles Todd
A dangerous case with ties leading back to the battlefields of World War I dredges up dark memories for Scotland Yard Inspector Ian Rutledge in this gripping and atmospheric historical mystery, set in 1920s England, from acclaimed New York Times bestselling author Charles Todd
"You're going to love Todd."-Stephen King
A society wedding at Ely Cathedral in Cambridgeshire becomes a crime scene when a man is murdered. After another body is found, the baffled local constabulary turn to Scotland Yard. Though the second crime had a witness, her description of the killer is so strange its unbelievable.
Despite his experience, Inspector Ian Rutledge has few answers of his own. The victims are so different that there is no rhyme or reason to their deaths. Nothing logically seems to connect them-except the killer. As the investigation widens, a clear suspect emerges. But for Rutledge, the facts still don't add up, leaving him to question his own judgment.
In going over the details of the case, Rutledge is reminded of a dark episode he witnessed in the war. While the memory could lead him to the truth, it also raises a prickly dilemma. To stop a murderer, will the ethical detective choose to follow the letter-or the spirit-of the law?
To be entered in the drawing shoot an email over to Jon?@crimespreemag.com (remove the question mark) And put CONTEST in the subject line. Also please put your address in the body of the email.
We will pick the winners on February 7th.
When we do the drawing we will be sending an extra something for one lucky winner to be picked from the comments section of the Friday Reads face book page, so after you enter, go leave a comment!