Tags
Related Posts
Share This
Peter Robinson & Sara J Henry are featured in this week's giveaway.
This week , in conjunction with Friday Reads Facebook page, we are giving away copies of Peter Robinson's WATCHING THE DARK and BEFORE THE POISON and Sara Henry's A COLD AND LONELY PLACE.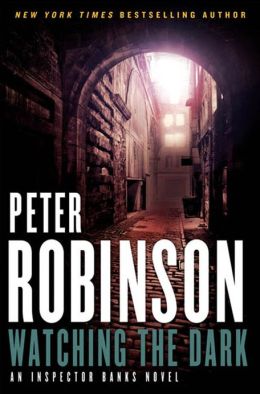 WATCHING THE DARK by Peter Robinson
When Detective Inspector Bill Reid is found murdered in the tranquil grounds of the St. Peter's Police Treatment Centre, and compromising photographs are discovered in his room, Detective Chief Inspector Alan Banks is well aware that he must handle the highly sensitive-and dangerously explosive-investigation with the utmost discretion. Because the case may involve police corruption, an officer from Professional Standards, Inspector Joanna Passero, is assigned to work with Banks. But the relationship is far from smooth, and Banks soon finds himself and his methods under uncomfortable scrutiny.
Banks discovers that Reid's murder may be linked to a cold case involving a young English girl named Rachel Hewitt who disappeared in Tallinn, Estonia, six years earlier. A seasoned detective who follows the evidence and his own instincts, Banks is sure that finding the truth about Rachel will lead to Reid's killer. Following elusive leads in the dark, cobbled alleys of Tallinn's Old Town, it soon become clear that that someone doesn't want the past stirred up.
Back in Eastvale, DI Annie Cabbot, follows her own leads, clues that lead her into the heart of a migrant labor scam involving a corrupt bureaucrats and a loan shark who feeds on the poor. As the evidence beings to mount in both Tallinn and Eastvale, it soon becomes clear that the crimes are linked in more ways than Banks imagined, and that solving them may put even more lives in jeopardy, including his own.
BEFORE THE POISON by Peter Robinson
Chris Lowndes built a comfortable career composing scores for films in Hollywood. But after twenty-five years abroad, and still quietly reeling from the death of his beloved wife, he decides to return to the Yorkshire dales of his youth. To ease the move, he buys, Kilnsgate House, a rambling old mansion deep in the country. Involved in a massive work project before he left L.A., Chris had no time to view the property, relying on his capable real estate agent to handle the details.
Though he finds Kilnsgate charming, something about the house disturbs him, a vague sensation that the long empty rooms have been waiting for him-feelings made ever stronger when he learns that the house was the scene of a murder more than fifty years before. The former owner, a prominent doctor named Ernest Arthur Fox, was supposedly poisoned by his beautiful and much younger wife, Grace. Arrested and brought to trial, Grace was found guilty and hanged for the crime.
His curiosity piqued, Chris talks to the locals and searches through archives for information about the case. But the more he discovers, the more convinced he becomes that Grace may have been innocent. Ignoring warnings to leave it alone, he sets out to find the truth-a quest that takes him deep into the past and into a dark web of deadly secrets that is all too close to the present.
Peter Robinson's award-winning novels have been named a Best-Book-of-the-Year by Publishers Weekly, a Notable Book by the New York Times, a Page-Turner-of-the-Week by People magazine and have been published in over 15 languages. Robinson was born and raised in Yorkshire, but has lived in North America for more than twenty-five years. He now divides his time between North America and the U.K.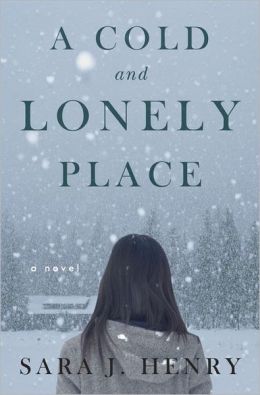 A COLD AND LONELY PLACE by Sara J Henry
Freelance writer Troy Chance is snapping photos of the Saranac Lake Winter Carnival ice palace when the ice-cutting machine falls silent. Encased in the ice is the shadowy outline of a body-a man she knows. One of her roommates falls under suspicion, and the media descends. Troy's assigned to write an in-depth feature on the dead man, who, it turns out, was the privileged son of a wealthy Connecticut family who had been playing at a blue collar life in this Adirondack village. And the deeper Troy digs into his life and mysterious death, the murkier things become. After the victim's sister comes to town and a string of disturbing incidents unfold, it's clear someone doesn't want the investigation to continue. Troy doesn't know who to trust, and what she ultimately finds out threatens to shatter the serenity of these mountain towns. She must decide which family secrets should be exposed, what truths should remain hidden, and how far her own loyalty can reach.
Sara J. Henry is the author of LEARNING TO SWIM (2011), which won the Anthony and Agatha for best first novel and the Mary Higgins Clark, and its sequel, A COLD AND LONELY PLACE. The series is set in the Adirondacks in upstate New York, where Sara worked as sports editor on a small daily newspaper, as her main character did, before beginning writing for magazines, as her main character did (but she insists she made up the rest of her books). She grew up in Oak Ridge, Tennessee, a town constructed as part of the Manhattan Project, and now calls southern Vermont home.
To be entered in the drawing shoot an email over to Jon?@crimespreemag.com (remove the question mark) And put CONTEST in the subject line. Also please put your address in the body of the email
We will pick the winners on May 3rd.
When we do the drawing we will be sending an extra something for one lucky winner to be picked from the comments section of the Friday Reads face book page, so after you enter, go leave a comment!