Tags
Related Posts
Share This
Rankin, Pekkanen and Kerr are featured in this week's giveaway.
This week , in conjunction with Friday Reads Facebook page, we are giving away copies of Philip Kerr's A MAN WITHOUT BREATH (Signed Advanced Reader's Copies) , Ian Rankin's STANDING IN ANOTHER MAN'S GRAVE (Signed) and Sarah Pekkanen's THE BEST OF US.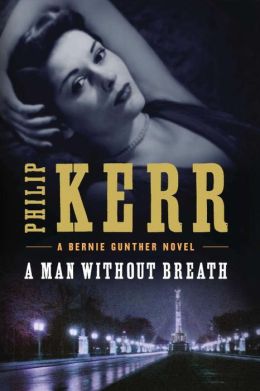 A MAN WITHOUT BREATH by Philip Kerr
Berlin, March, 1943. A month has passed since the stunning defeat at Stalingrad. Though Hitler insists Germany is winning the war, commanders on the ground know better. Morale is low, discipline at risk. Now word has reached Berlin of a Red massacre of Polish officers in the Katyn Forest near Smolensk. If true, the message it would send to the troops is clear: Fight on or risk certain death. For once, both the Wehrmacht and Propaganda Minister Goebbels want the same thing: irrefutable evidence of this Russian atrocity. To the Wehrmacht, such proof will soften the reality of its own war crimes in the eyes of the victors. For Goebbels, such proof could turn the tide of war by destroying the Alliance, cutting Russia off from its western supply lines.
Both parties agree that the ensuing investigation must be overseen by a professional trained in sifting evidence and interrogating witnesses. Anything that smells of incompetence or tampering will defeat their purposes. And so Bernie Gunther is dispatched to Smolensk, where truth is as much a victim of war as those poor dead Polish officers.
Smolensk, March, 1943. Army Group Center is an enclave of Prussian aristocrats who have owned the Wehrmacht almost as long as they've owned their baronial estates, an officer class whose families have been intermarrying for generations. The wisecracking, rough-edged Gunther is not a good fit. He is, after all, a Berlin bull. But he has a far bigger concern than sharp elbows and supercilious stares, for somewhere in this mix is a cunning and savage killer who has left a trail of bloody victims.
This is no psycho case. This is a man with motive enough to kill and skills enough to leave no trace of himself. Bad luck that in this war zone, such skills are two-a-penny. Somehow Bernie must put a face to this killer before he puts an end to Bernie.
Philip Kerr was born in Edinburgh and read Law at university. Having learned nothing as an undergraduate lawyer he stayed on as postgraduate and read Law and Philosophy, most of this German, which was when and where he first became interested in German twentieth century history and, in particular, the Nazis.
Following university he worked as a copywriter at a number of advertising agencies, including Saatchi & Saatchi, during which time he wrote no advertising slogans of any note. He spent most of his time in advertising researching an idea he'd had for a novel about a Berlin-based policeman, in 1936. And following several trips to Germany – and a great deal of walking around mean streets of Berlin – his first novel, March Violets, was published in 1989 and introduced the world to Bernie Gunther. Bernie has appeared in nine novels, but Kerr is the author many others, including the much-loved author of the fantasy series Children of the Lamp (as P.B. Kerr).
THE BEST OF US by Sarah Pekkanen.
An all-expense-paid week at a luxury villa in Jamaica—it's the invitation of a lifetime for a group of old college friends. All four women are desperate not just for a reunion, but for an escape: Tina is drowning under the demands of mothering four young children. Allie is shattered by the news that a genetic illness runs in her family. Savannah is carrying the secret of her husband's infidelity. And, finally, there's Pauline, who spares no expense to throw her wealthy husband an unforgettable thirty-fifth birthday celebration, hoping it will gloss over the cracks already splitting apart their new marriage.
Languid hours on a private beach, gourmet dinners, and late nights of drinking kick off an idyllic week for the women and their husbands. But as a powerful hurricane bears down on the island, turmoil swirls inside the villa, forcing each of the women to reevaluate everything she knows about her friends—and herself.
Sarah Pekkanen is the author of THESE GIRLS, SKIPPING A BEAT, THE OPPOSITE OF ME and THE BEST OF US. Her work has been published in People, Reader's Digest among others.. A former D.C. model, Sarah lives in Chevy Chase, Maryland with her husband and three young sons.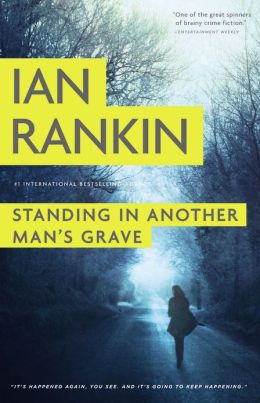 STANDING IN ANOTHER MAN'S GRAVE by Ian Rankin
John Rebus returns to investigate the disappearances of three women from the same road over ten years.
For the last decade, Nina Hazlitt has been ready to hear the worst about her daughter's disappearance. But with no sightings, no body, and no suspect, the police investigation ground to a halt long ago, and Nina's pleas to the cold case department have led her nowhere.
Until she meets the newest member of the team: former Detective John Rebus.
Rebus has never shied away from lost causes – one of the many ways he managed to antagonize his bosses when he was on the force. Now he's back as a retired civilian, reviewing abandoned files. Necessary work, but it's not exactly scratching the itch he feels to be in the heart of the action.
Two more women have gone missing from the same road where Sally Hazlitt was last seen. Unlike his skeptical colleagues, Rebus can sense a connection – but pursuing it leads him into the crosshairs of adversaries both old and new.
Rebus may have missed the thrill of the hunt, but he's up against a powerful enemy who's got even less to lose.
On the twentieth anniversary of Ian Rankin's first American publication comes a novel bursting with the vitality and suspense that made its author one of crime fiction's most dazzling stars. STANDING IN ANOTHER MAN'S GRAVE is the triumphant return of John Rebus, and a riveting story of sin, redemption, and revenge.
Born in the Kingdom of Fife in 1960, Ian Rankin graduated from the University of Edinburgh in 1982, and then spent three years writing novels when he was supposed to be working towards a PhD in Scottish Literature. His first Rebus novel was published in 1987, and the Rebus books are now translated into twenty-two languages and are bestsellers on several continents.
Ian Rankin has been elected a Hawthornden Fellow, and is also a past winner of the Chandler-Fulbright Award. He is the recipient of four Crime Writers' Association Dagger Awards including the prestigious Diamond Dagger in 2005. In 2004, Ian won America's celebrated Edgar Award for 'Resurrection Men'. He has also been shortlisted for the Edgar and Anthony Awards in the USA, and won Denmark's Palle Rosenkrantz Prize, the French Grand Prix du Roman Noir and the Deutscher Krimipreis.
Ian Rankin is also the recipient of honorary degrees from the universities of Abertay, St Andrews and Edinburgh.
A contributor to BBC2's 'Newsnight Review', he also presented his own TV series, 'Ian Rankin's Evil Thoughts'. He recently received the OBE for services to literature, opting to receive the prize in his home city of Edinburgh, where he lives with his partner and two sons.
To be entered in the drawing shoot an email over to Jon?@crimespreemag.com (remove the question mark) And put CONTEST in the subject line. Also please put your address in the body of the email
We will pick the winners on April 19th.
When we do the drawing we will be sending an extra something for one lucky winner to be picked from the comments section of the Friday Reads face book page, so after you enter, go leave a comment!