Tags
Related Posts
Share This
Recipe for Confusion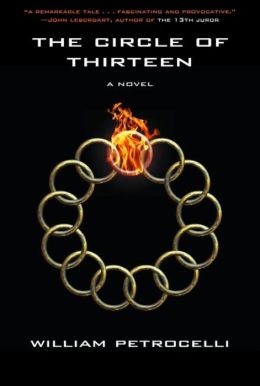 "Recipes?" editor wants me to write about that? What do thriller-writers know about recipes?
We can cook up a metaphor – a recipe for success, disaster, or confusion.
We can use one as a clue. "As he examined the blood from the chef's wound, Detective Poirot realized that some of it had spattered on to the recipe for the soufflé."
We can use it as a puzzle. "I think I have it, Watson. It's telling us to turn Right at the Edge of the Corpse and look Inside the Pantry…."
Cooking a meal? They're asking the wrong writer.
But, wait. If it's a drink recipe, that's different.
I claim the recipe for the world's best Manhattan. Here are my credentials:
1.       It's the first drink I ever had. I was about 13 or 14 (in any case, too young to drink). My mother mixed Manhattans for New Year's Eve and made one for me. I'm sure it was sweeter than the way I make them today. If not, I probably would have spit it out instead of remembering it fondly.
2.       I've studied the work of that eminent mixologist, Rachel Maddow. At the end of her Friday night show, she often hosts a "Cocktail Moment." As she made a Manhattan one evening, I picked up a few tips. OneMaddow rule:  don't put in a cherry. "I'm opposed to any drink in which fruit displaces liquor."
3.       Julia Moro, the protagonist of my novel The Circle of Thirteen drinks Manhattans. Although she knows that you should only drink one per evening, Julia – who at the time was a Colonel in the U.S. Army – drank two of them on page 260 and was feeling a bit drunk. But she had an excuse. She had just spent the last hour fending off a rape by her superior officer.
So here's the recipe:
·         Pour 2 oz. of rye in a shaker filled with ice. You can use bourbon, but rye is better. I prefer Sazerac (and I'm not getting any product placement money)
·         Add 1 oz. of red vermouth. I use Dolin (still no placement money)
·         Put in three quick shakes of Angostura bitters (ditto on the money)
·         If you need a shot glass, the one from Pallino has a line at the 2 oz. mark separating the ottimista above from the pessimista below. I pour right on the line. (Should I be getting placement money?)
·         The secret ingredient is a small slice of orange. Cut an orange in half and then whack off a wedge that's about a half-inch wide (I realize this violates the Maddow rule, but we can't agree on everything.)
·         Put the orange in the shaker. You'll never get a bartender to do this. So if you're drinking out on the town, you may have to settle for an orange garnish.
·         Stir the mixture in the shaker. Do not shake. James Bond's Martinis are shaken, but Julia Moro's Manhattans are stirred.
·         Pour the mixture in a flat champagne glass. If the bartender offers to put it over ice, politely tell him no. However, you are allowed to raise an eyebrow.
If you want personal training on this, drop by my place around 6:00. People carrying copies of The Circle of Thirteen will get served first.

William Petrocelli
How far do the ripples of violence go? The Circle of Thirteen begins with a mindless act of family violence in 2008 and spans seven decades, finally culminating in the desperate effort by Julia Moro, the U.N. Security Director, to stop a major act of terror.  In this rich, textured thriller, Bill Petrocelli weaves the story around themes of poverty, political corruption, environmental disaster, and the backlash against the rising role of women.
In 2082, as a catastrophic explosion threatens to destroy the new United Nations building in New York, Julia Moro finds herself on the trail of the shadowy leader of Patria, a terrorist organization linked to bombing attempts and vicious attacks on women. One of those groups of women – the Women for Peace — was headed by thirteen bold women who risked their lives to achieve world peace and justice.
Weaving back and forth in time, this gripping narrative illuminates the unbreakable bond between strong women, providing an emotionally grounded window into the future's unforgettable history. This is a thrilling ride that will mesmerize until the end.
William Petrocelli is co-owner, with his wife Elaine, of the Book Passage bookstores in Northern California. His books include Low Profile: How to Avoid the Privacy Invaders and Sexual Harassment on the Job: What it is and How to Stop It. He's a former Deputy Attorney General, a former poverty lawyer in Oakland, and a long-time advocate for women's rights. The Circle of Thirteen is his first novel.
More information about The Circle of Thirteen can be found on WilliamPetrocelli.com, including tidbits about the inspiration behind the novel and Bill's event schedule. He can also be found on Twitter @billpetrocelli.