Tags
Related Posts
Share This
Red band trailer for Righteous Kill online.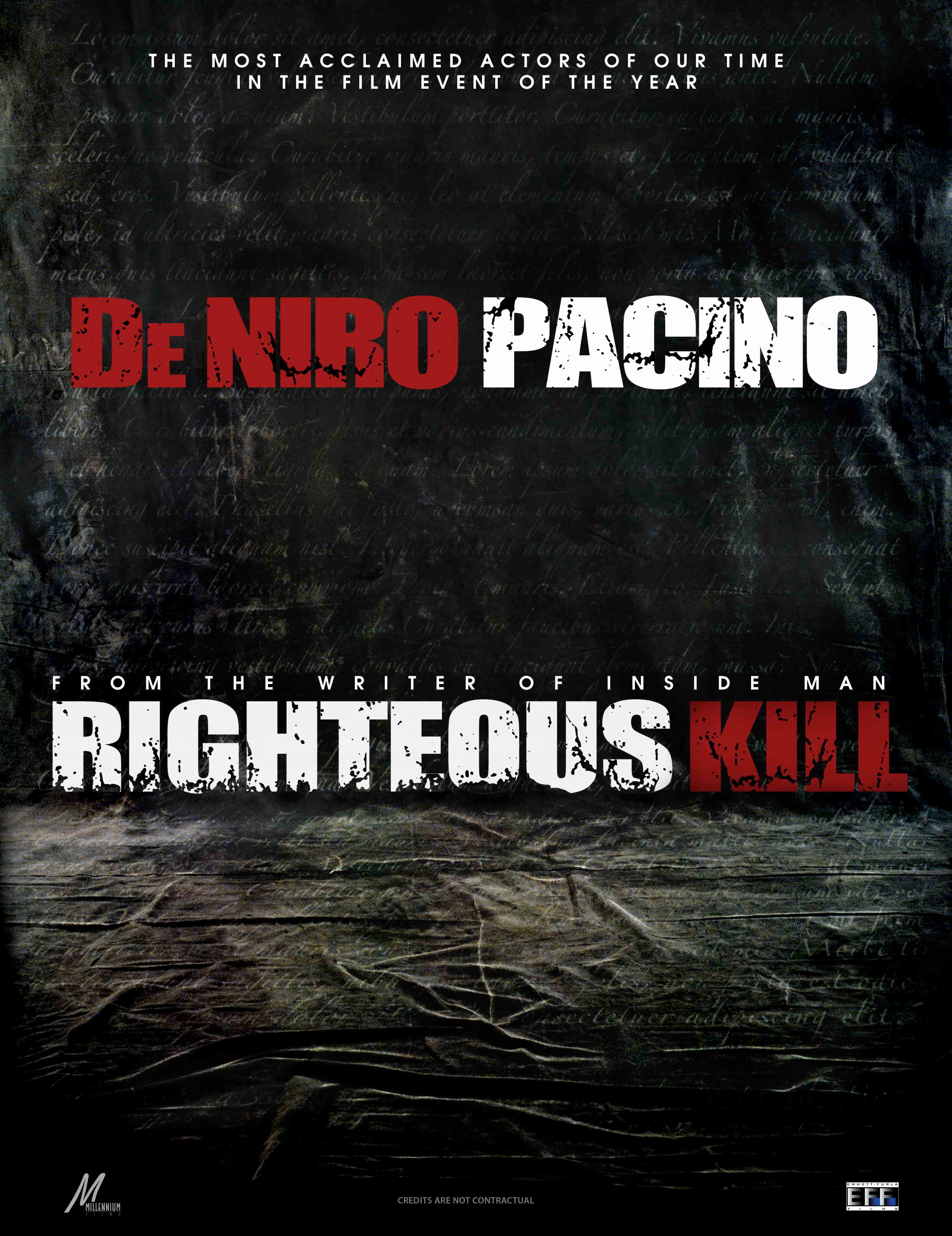 There is a new trailer for the Pacino/De Niro flick Righteous Kill online. It is a redband (not for all ages) and contains language that may not be suitable for all ages.
"After 30 years as partners in the pressure cooker environment of the NYPD, highly decorated Detectives David Fisk and Thomas Cowan should be ready for retirement, but aren't. Before they can hang up their badges, they are called in to investigate the murder of a notorious pimp, which appears to have ties to a case they solved years before.
Like the original murder, the victim is a suspected criminal whose body is found accompanied by a four line poem justifying the killing. When additional crimes take place, it becomes clear the detectives are looking for a serial killer, one who targets criminals that have fallen through the cracks of the judicial system."
Righteous Kill was written by Russell Gerwitz, the writer of Inside Man and was directed by Jon Avnett.
As I mentioned before
, Avnet has inflected some seriously wretched turkeys on filmgoers in the past. Here is hoping he makes amends with this one.
In addition to Pacino and De Niro, RK stars , Brian Dennehy, Carla Gugino, 50 cent and John Leguizamo. A pretty solid supporting cast.
The trailer makes me want to see it, but that is the job of the trailer.
Here is hoping RK delivers the goods.
Righteous Kill will be released on Sept 12th.