Tags
Related Posts
Share This
ROBERT B. PARKER'S CHEAP SHOT by Ace Atkins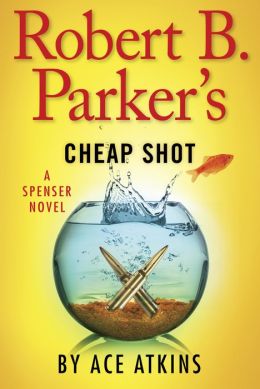 ROBERT B. PARKER'S CHEAP SHOT
Ace Atkins
May 6th 2014
Putnam
New England Patriots star linebacker Kinjo Heywood suspects he's being followed and hires Boston P.I. Spenser to look into it. After a week on the job, Spenser finds no threat, but within hours of leaving Kinjo's employ, he's called back when Kinjo's nine-year-old son, Akira, is kidnapped.
Sure to draw comparisons to the Aaron Hernandez murder case and Plaxico Burress's nightclub gun incident, Atkins' third Spenser novel is topical, but will also remind longtime Spenser fans of Robert B. Parker's classic third novel, MORTAL STAKES, which dealt with a Boston Red Sox pitcher's secrets. CHEAP SHOT is a well-conceived adventure that balances Spenser and friends' experience with Akira's innocence while drawing on Atkins' own Auburn football days. Atkins takes the opportunity to show how the boy's kidnapping affects Kinjo and everyone in his entourage.
If you've enjoyed Atkins' take on Spenser as much as I have, you'll be pleased to know he's signed on for two more Spenser novels after CHEAP SHOT.
Gerald So