Tags
Related Posts
Share This
Robert Ludlum's THE BOURNE RETRIBUTION
Crimespree magazine,  in conjunction with Friday Reads Facebook page,  is giving away copies of Robert Ludlum's THE BOURNE RETRIBUTION by Eric Van Lustbader and Dick Figures: The Movie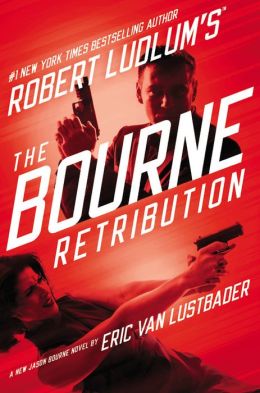 THE BOURNE RETRIBUTION by Eric Van Lustbader
Jason Bourne is back in this new novel in Robert Ludlum's legendary series written by New York Timesbestselling author Eric Van Lustbader.
Jason Bourne is one of the most popular and compelling characters in modern fiction. Originally created by bestselling author Robert Ludlum, now New York Times bestselling writer Eric Van Lustbader carries on Ludlum's legacy with a new novel about the rogue secret agent who has lost his memory…
Jason Bourne has been pursued by powerful governments–and escaped.
Hunted by the most skilled assassins in the world–and outsmarted them.
Targeted by terrorists–and defeated their plans for global chaos. But now, Bourne wants only one thing: retribution.
Bourne's friend Eli Yadin, head of Mossad, learns that Ouyang Jidan, a senior member of China's Politburo, and a major Mexican drug lord may have been trafficking in something far more deadly than drugs. Yadin needs Bourne to investigate. Bourne agrees, but only because he has a personal agenda: Ouyang Jidan is the man who ordered Rebeka–one of the only people Bourne has ever truly cared about–murdered. Bourne is determined to avenge her death, but in the process he becomes enmeshed in a monstrous world-wide scheme involving the Chinese, Mexicans, and Russians.
Bourne's increasingly desperate search for Ouyang takes him from Tel Aviv to Shanghai, Mexico City, and, ultimately, a village on China's coast where a clever trap has been laid for him. Bourne finds himself pursued on all sides and unsure whom he can trust. As he moves closer to Ouyang, closer to avenging the woman he loved, he also moves ever closer to his own death…
DICK FIGURES: THE MOVIE
Dick Figures The Movie tells the story of best friends, Red and Blue, who journey around the world hunting down The Great Sword of Destiny. Instead of finding the sword, Blue discovers that Red was never his friend at all. Back when they were kids, Red beat up a bunch of bullies not to save Blue's life… but to impress all the girls! Now the two friends turned enemies are stuck together in the worst situations imaginable: evading Demon Ninjas, island-hopping in WWII bombers, dodging booby trapped temples, and escaping the French police in a high-speed motorcycle chase all the while at each other's throats. Not only must Blue get home in time for Pink's birthday party, but together Red and Blue have to work together to save the world…and their friendship.
To be entered in the drawing shoot an email over to Jon?@crimespreemag.com (remove the question mark) And put CONTEST in the subject line. Also please put your address in the body of the email.
We will pick the winners on December 27th.
When we do the drawing we will be sending an extra something for one lucky winner to be picked from the comments section of the Friday Reads face book page, so after you enter, go leave a comment!