Tags
Related Posts
Share This
Robinson, Brennan & Scottoline all featured in this week's giveaway
Crimespree magazine,  in conjunction with Friday Reads Facebook page,  is offering you a chance to recieve copies of Peter Robinson's CHILDREN OF THE REVOLUTION, Allison Brennan's NOTORIOUS and Lisa Scottoline's KEEP QUIET (audiobook)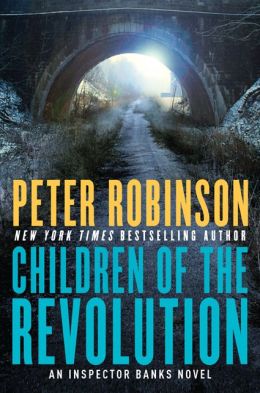 CHILDREN OF THE REVOLUTION by Peter Robinson
Multiple award-winning, New York Times and #1 internationally bestselling author Peter Robinson returns with a superb tale of mystery and murder that takes acclaimed British Detective Chief Inspector Alan Banks back to the early 1970s—a turbulent time of politics, change, and radical student activism
"Robinson rolls out a police procedural with exquisite precision."—USA Today
The body of a disgraced college lecturer is found on an abandoned railway line. In the four years since his dismissal for sexual misconduct, he'd been living like a hermit. So where did he get the 5,000 pounds found in his pocket?
Leading the investigation, Detective Chief Inspector Alan Banks begins to suspect that the victim's past may be connected to his death. Forty years ago the dead man attended a university that was a hotbed of militant protest and divisive, bitter politics. And as the seasoned detective well knows, some grudges are never forgotten—or forgiven.
Just as he's about to break the case open, his superior warns him to back off. Yet Banks isn't about to stop, even if it means risking his career. He's certain there's more to the mystery than meets the eye…and more skeletons to uncover before the case can finally be closed.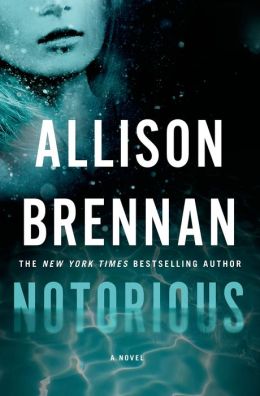 NOTORIOUS by Allison Brennan
New York Times bestselling author Allison Brennan introduces an irrepressible heroine in her pulse-pounding new thriller Notorious, which Lisa Gardner says is, "Guaranteed to keep you up late at night."
Maxine Revere has dedicated her life to investigating murders that the police have long since given up any hope of solving. A nationally renowned investigative reporter with her own TV show and a tough-as-nails reputation, Max tackles cold cases from across the country and every walk of life. But the one unsolved murder that still haunts her is a case from her own past.
When Max was a high school senior, one of her best friends was strangled and another, Kevin O'Neal, accused of the crime. To the disgrace of her wealthy family, Max stood by her friend, until she found out he lied about his alibi. Though his guilt was never proven, their relationship crumbled from the strain of too many secrets.
Now Max is home for Kevin's funeral—after years of drug abuse, he committed suicide. She's finally prepared to come to terms with the loss of his friendship, but she's not prepared for Kevin's sister to stubbornly insist that he didn't kill himself. Or for an elderly couple to accost her at the airport, begging her to look into another murder at Max's old high school. Max is more interested in the cold case at her alma mater than in digging around Kevin's troubled life, but she agrees to do both. As Max uncovers dark secrets, she finds herself caught in a complicated web of lies that hit far too close to home. And it's becoming increasingly clear that someone will do whatever it takes to make sure the truth stays buried.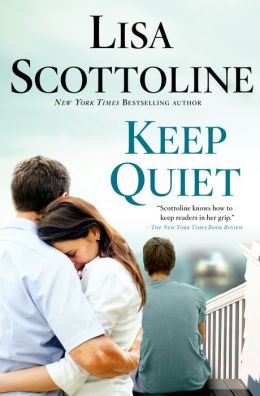 KEEP QUIET by Lisa Scottoline
From the New York Times bestselling author of Don't Go, a thriller about one father making a split-second decision to save his son—and the consequences that follow
Jake Whitmore is enjoying a rare bonding moment with his sixteen-year-old son, Kurt, when disaster strikes. They get in a terrible car accident that threatens to derail not only Kurt's chances at college, but his entire future. Jake makes a split-second decision that saves his son from formal punishment, but plunges them both into a world of guilt, lies, and secrecy. Just when Jake thinks he has everything under control, a malevolent outsider comes forward with the power to expose Jake's secret and taunts him to the breaking point. Keep Quiet is the powerful and gut-wrenching tale of the unraveling—and the ultimate redemption—of a family.
To be entered in the drawing shoot an email over to Jon?@crimespreemag.com (remove the question mark) And put CONTEST in the subject line. Also please put your address in the body of the email.
We will pick the winners on April 18th.
When we do the drawing we will be sending an extra something for one lucky winner to be picked from the comments section of the Friday Reads face book page, so after you enter, go leave a comment!