Tags
Related Posts
Share This
Robotham, Stibbe & Young-Stone featured in this week's giveaway
Crimespree magazine, in conjunction with Friday Reads Facebook page, is offering you a chance to win copies of LIFE OR DEATH by Michael Robotham, ABOVE US ONLY SKY by Michele Young-Stone and MAN AT THE HELM by Nina Stibbe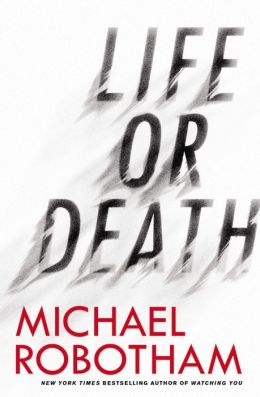 LIFE OR DEATH by Michael Robotham
Why would a man serving a long prison sentence escape the day before he's due to be released?
Audie Palmer has spent ten years in a Texas prison after pleading guilty to a robbery in which four people died and seven million dollars went missing. During that time he has suffered repeated beatings, stabbings and threats by inmates and guards, all desperate to answer the same question: where's the money?
On the day before Audie is due to be released, he suddenly vanishes. Now everybody is searching for him – the police, FBI, gangsters and other powerful figures – but Audie isn't running to save his own life. Instead, he's trying to save someone else's.Michael Robotham has created the ultimate underdog hero, an honorable criminal shrouded in mystery and ready to lead readers on a remarkable chase.
About the author:
Before writing full-time Michael Robotham was an investigative journalist in Britain, Australia and the US. He is the pseudonymous author of 10 best-selling non-fiction titles, involving prominent figures in the military, the arts, sport and science. He lives in Sydney with his wife and 3 daughters.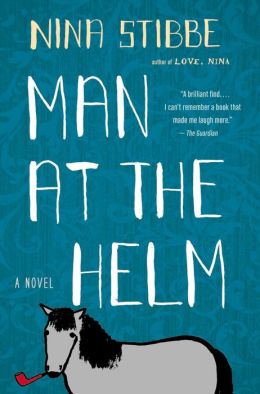 MAN AT THE HELM by Nina Stibbe
From the writer of the hugely acclaimed Love, Nina comes a sharply funny debut novel about a gloriously eccentric family.
Soon after her parents' separation, nine-year-old Lizzie Vogel moves with her siblings and newly single mother to a tiny village in the English countryside, where the new neighbors are horrified by their unorthodox ways and fatherless household. Lizzie's theatrical mother only invites more gossip by spending her days drinking whiskey, popping pills, and writing plays. The one way to fit in, the children decide, will be to find themselves a new man at the helm.
The first novel from a remarkably gifted writer with a voice all her own, MAN AT THE HELM is a hilarious and occasionally heart-breaking portrait of childhood in an unconventional family.
About the author:
Born in VA. Fond of high ceilings, cityscapes and countrysides. Veggie. Animal Lover. Mother. Wife. Writer. Painter. Smiler. I like Bill Murray and Cary Grant. I didn't like high school. I love my grown-up life and my family, immediate and extended.
ABOVE US ONLY SKY by Michele Young-Stone
From the author of The Handbook for Lightning Strike Survivors, which Library Journal called, "ripe for Oprah or fans of Elizabeth Berg or Anne Tyler," comes a magical novel about a family of women separated by oceans, generations, and war, but connected by something much greater—the gift of wings.
On March 29, 1973, Prudence Eleanor Vilkas was born with a pair of wings molded to her back. Considered a birth defect, her wings were surgically removed, leaving only the ghost of them behind.
At fifteen years old, confused and unmoored, Prudence meets her long-estranged Lithuanian grandfather and discovers a miraculous lineage beating and pulsing with past Lithuanian bird-women, storytellers with wings dragging the dirt, survivors perched on radio towers, lovers lit up like fireworks, and heroes disguised as everyday men and women. Prudence sets forth on a quest to discover her ancestors, to grapple with wings that only one other person can see, and ultimately, to find out where she belongs.
Above Us Only Sky spans the 1863 January Uprising against Russian Tsarist rule in Eastern Europe to the fall of the Berlin Wall, and Lithuania gaining its independence in 1991. It is a story of mutual understanding between the old and young; it is a love story; a story of survival, and most importantly a story about where we belong in the world. This "is a raw, beautiful, unforgettable book" (Lydia Netzer, bestselling author ofShine, Shine, Shine).
About the author:
Nina left Leicestershire for London as a teenager and after two years as a nanny she studied Humanities at Thames Polytechnic.
After graduating in 1987, she worked for a while in a Camden frock shop. In 1990 she began a career in book publishing, working in various departments before becoming a commissioning editor at Routledge. In 2002 she moved to Cornwall with her partner and children where she now writes, swims and makes bread.
To be entered in the drawing shoot an email over to Jon?@crimespreemag.com (remove the question mark) And put CONTEST in the subject line. Also please put your address in the body of the email.
We will pick the winners on March 20th.