Tags
Related Posts
Share This
Sara Gran adapting Claire Dewitt for TNT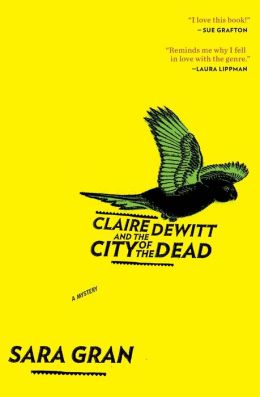 THR has reported that Sara Gran will be working with the producers ( John Wells, Andrew Stearn and Christopher Chulack) of SOUTHLAND on a proposed TNT series featuring her character Claire DeWitt.
Clare debuted in CLAIRE DeWITT AND THE CITY OF THE DEAD, a story set in post-Katrina New Orleans in which Clare acts as a P.I.
Sara will be writing the pilot which, if the pilot gets the green light, will be directed by Chulack. Chulack has a long career in television and has directed episodes of LONGMIRE, SOUTHLAND, ER and THIRD WATCH.
The pairing makes sense, as Sara currently writes for SOUTHLAND so they already have a solid working relationship.
The second book in the series, CLAIRE DeWITT AND THE BOHEMIAN HIGHWAY will be released on June 18th.
This is hardly the first time TNT has looked to the crime fiction world for material: current hit RIZZOLI & ISLES features the characters of Tess Gerritsen, the TNT Mystery Movie series used the works of Scott Thurow and Richard North Patterson among others, and they have series being developed based on the novels of David Baldacci (a season has been ordered) , Robert Littell (a pilot has been greenlit) Gregg Hurwitz (in development) and Marcia Clark (in development).