Tags
Related Posts
Share This
Screenwriter announced for U.S. version of TELL NO ONE, the French film based on the novel by U.S. author Harlan Coben.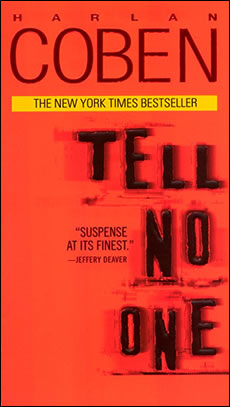 Good lord, that is a long title.
Once upon a time, Harlan Coben wrote a thriller called TELL NO ONE. In it, a man discovers that his wife, thought to be dead, may be alive. Again, this is the Coben novel about the wife thought dead, not one about the child thought dead or the sibling thought dead.
Anyway, TELL NO ONE was turned into an excellent film by Frenchman Guillaume Canet. Not only was the film a hit in France, but did very well in art house theaters in the U.S. So it only a matter of time until Hollywood came a callin'.
New Zealander Andrew Dominik has been hired to write a screenplay. He wrote/directed THE ASSASSINATION OF JESSE JAMES BY THE COWARD ROBERT FORD. He also is behind the upcoming Marilyn Monroe film BLONE. This is good because there has not been enough about Monroe.
Honestly, the novel is ok. Nothing great, but the film (The French film) is damn good. So the question is: Will the U.S. film follow the French one or the novel?