Tags
Related Posts
Share This
Sean McFate's SHADOW WAR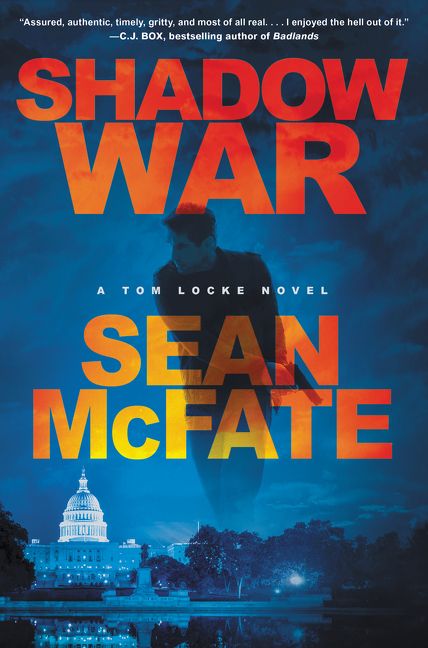 SHADOW WAR
Sean McFate
William Morrow
May 10th, 2016
SHADOW WAR is the debut novel by Sean McFate. Unlike other thrillers involving geo-politics this does not have a covert organization sanctioned and working secretly with those in the US government. This Tom Locke series involves an organization that hires private contractors/mercenaries to complete missions. The many characters do not do it for love of country, but are "for-profit warriors."
The main character, Tom Locke, is based on McFate's own experiences. Both served in the 82nd Airborne division of the United States Army as paratroopers, and later worked as a private military contractors. This allows McFate to create stories with realism and authenticity that encompass deceit, corruption, and wars fought both by "soldiers" on the battlefield and by men wearing suits behind closed doors.
This captivating plot has terrifying power plays and treachery that can tip the balance of power towards Russia's Putin. Apollo Outcomes, one of the world's most successful private contracting firms, assigns Locke a dangerous mission. He has one week to rescue a Ukraine wealthy businessman's family, and lead an assault on Russian forces to place that rich oligarch in a position of influence and leadership. With a team of highly trained mercenaries and careful planning it appears he will accomplish the mission. Getting in the way of success is Alie Macfarlane, an old love who stumbles, unluckily, back into his life at the very worst time imaginable and his boss, Brad Winters, is engaged in a secretive, high-stakes geopolitical chess game with influential power brokers in capitals around the world.
SHADOW WAR is a gripping believable story filled with suspense and intrigue. Readers will learn about the shadowy covert world of private contractors/mercenaries and how wars might be fought in the future. The grittiness of the main character, Tom Locke, adds to the plot line. Anyone looking for a different type of thriller should put this book on their radar. Readers will look forward to the future adventures of Locke.
Elise Cooper