Tags
Related Posts
Share This
Shane Kuhn & Eamon Loingsigh are featured in this week's giveaway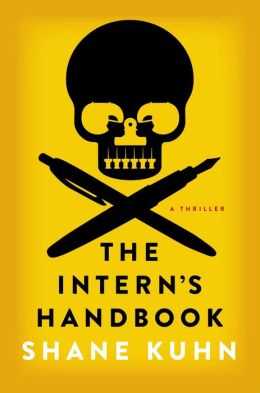 Crimespree magazine,  in conjunction with Friday Reads Facebook page,  is offering you a chance to win THE INTERN'S HANDBOOK by Shane Kuhn and LIGHT OF THE DIDDICOY by Eamon Loingsigh
THE INTERN'S HANDBOOK Shane Kuhn
Interns are invisible. That's the mantra behind HR, Inc., an elite "placement agency" that doubles as a network of assassins-for-hire, taking down high-profile executives who wouldn't be able to remember an intern's name if their lives depended on it.
At the ripe old age of twenty-five, John Lago is already New York City's most successful hit man. He's also an intern at a prestigious Manhattan law firm, clocking eighty hours a week getting coffee, answering phones, and doing all the grunt work no one else wants to do. But he isn't trying to claw his way to the top of the corporate food chain. He was hired to assassinate one of the firm's heavily guarded partners. His internship is the perfect cover, enabling him to gather intel and gain access in order to pull off a clean, untraceable hit.
The Intern's Handbook is John Lago's unofficial survival guide for new recruits at HR, Inc. (Rule #4: "Learn how to make the perfect cup of coffee: you make an exec the best coffee he's ever had, and he will make sure you're at his desk every morning for a repeat performance. That's repetitive exposure, which begets access and trust. 44% of my kills came from my superior coffee-making abilities.")
Part confessional, part how-to, the handbook chronicles John's final assignment, a twisted thrill ride in which he is pitted against the toughest—and sexiest—adversary he's ever faced: Alice, an FBI agent assigned to take down the same law partner he's been assigned to kill.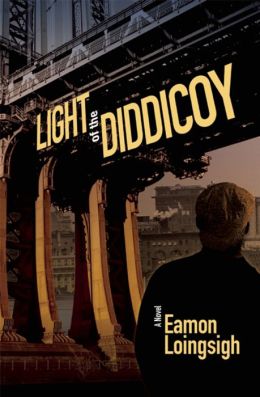 LIGHT OF THE DIDDICOY by Eamon Loingsigh
Light of the Diddicoy is the riveting and immersive saga of Irish gangs on the Brooklyn waterfront in the early part of the 20th century, told through the eyes of young newcomer Liam Garrity. Forced at age 14 to travel alone to America after money grew scarce in Ireland, Garrity stumbles directly into the hard-knock streets of the Irish-run waterfront and falls in with a Bridge District gang called the White Hand. Through a series of increasingly tense and brutal scenes, he has no choice but to use any means necessary to survive and carve out his place in a no-holds-barred community living outside the law. The book is the first of Irish-American author Eamon Loingsigh's Auld Irishtown trilogy, which delves into the stories and lore of the gangs and families growing up in this under-documented area of Brooklyn's Irish underworld.
To be entered in the drawing shoot an email over to Jon?@crimespreemag.com (remove the question mark) And put CONTEST in the subject line. Also please put your address in the body of the email.
We will pick the winners on May 23rd.
When we do the drawing we will be sending an extra something