Tags
Related Posts
Share This
Shout! Factory to release LOU GRANT: Season One in May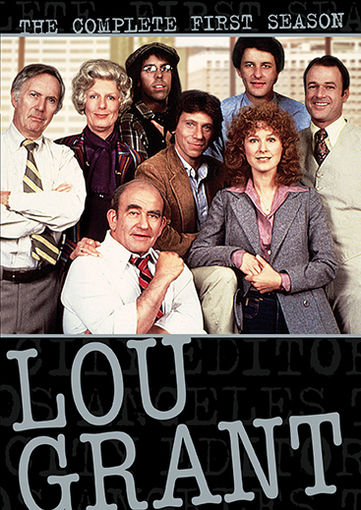 Not crime, but something I am delighted to share: Shout! Factory has announced they will be releasing LOU GRANT: Season One on May 24th. I remember, even as a kid, realizing it was damn good TV and am thrilled to see it finally released on DVD.
Ed Asner reprises the indelible character he made famous on the classic sitcom The Mary Tyler Moore Show in Lou Grant: Season One. Co-starring Mason Adams (Omen III: The Final Conflict), Robert Walden (All The President's Men) and Nancy Marchand (The Sopranos), the riveting Lou Grant ran for five seasons from 1978 to 1982, and set a high standard for all topic-oriented, serial dramas to come.

Having lost his job at WJM-TV's news department, Grant leaves Minneapolis for the West Coast, where he takes over as the city editor for the Los Angeles Tribune. There, Grant guides his team of journalists through the constant challenges of the newspaper business. Exploring both the inner workings of the Tribune and the societal issues that influenced its readers, Lou Grant was an acclaimed program throughout its five seasons on network television.
The winner of 13 Emmy Awards and two Golden Globes, Lou Grant is notable for being a rare instance of a comedic television character making the transition to a dramatic series. Asner himself was the first person to win Emmy Awards for both "Outstanding Lead Actor in a Drama Series" and "Outstanding Supporting Actor in a Comedy Series" for portraying the same character.
The five-DVD set will has a srp of $39.97