Tags
Related Posts
Share This
SIBERIAN EDUCATION: Growing Up in a Criminal Underworld by Nicolai Lilin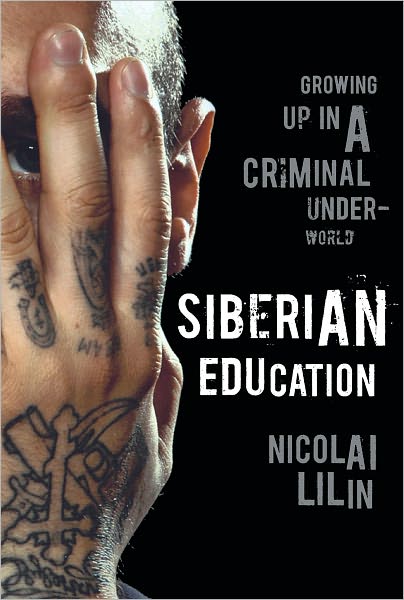 Norton, W. W. & Company, Inc.
Pub date: April 2011
MSRP: $24.95
I spotted this on the shelf in the true crime section of Barnes and Noble. The cover nailed me. A wraparound photograph of two tattooed hands pressed over a man's face with his eyes barely showing. It's the story of a man born in 1981 who was raised in the Transnistrian town on the border of Ukraine and Moldova which was populated by criminals exiled by Stalin. I needed to read this book. So, I ordered it from the library.
Lilin was raised a criminal by criminals who believed in a code unlike anything that could ever be found in America. Remember on The Wire, Boris the Ukrainian or Russian that worked for The Greek before going to prison? At some point he has this line about American prisons being nothing even close to Russian prisons; meaning American prison was like a vacation to him. Russian prison is but one part of this man's amazing story.
I honestly don't even know where to begin. There was so much in this book I found fascinating. While reading it I kept thinking about how I was born in 1982, a year after Lilin, on the other side of the world. In many ways I envy him. He was raised in a culture where weapons, tattoos, and a strict ethical code are religious icons meant to be worshipped. At age 12, he was learning to be a tattoo artist while firebombing police cars. The book ends with him being conscripted into the Russian military for the war against Chechnya. Now he is a tattoo artist with his own shop in Turin, Italy.
The things he did, the world he came up in….to me Nicolai Lilin is a very cool individual. I could give you more details of this book but I won't. There is so much you need it as a whole meal. I will warn you parts of this book are graphic and brutal on an epic scale. Woe betide…
Dave