Tags
Related Posts
Share This
SIDNEY SHELDON'S RECKLESS By Tilly Bagshawe Reviewed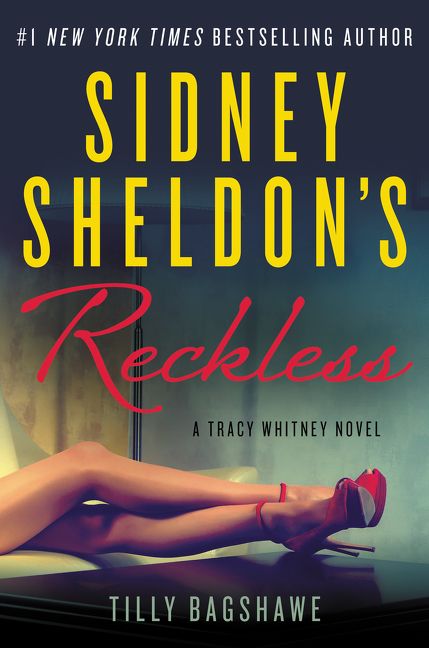 RECKLESS
Tilly Bagshawe
William Morrow
Nov.8th, 2015
Sidney Sheldon's RECKLESS, by Tilly Bagshawe, is a suspenseful thrilling novel. For the past six years Bagshawe, contracted by the estate, has carried on his well developed characters and writing style. This book brings back one of his most beloved heroines, Tracy Whitney, first introduced in the novel, IF TOMORROW COMES.
This plot begins with Tracy's decision to give up everything, settle down in Colorado, and devote herself solely to raising her teenage son, Nick. But her world seems to end after she receives the tragic news of her son's death. Tracy decides to package her guilt into finding who is responsible. At the same time she is asked by the FBI and CIA to help hunt down a notorious environmental terrorist who sent an encrypted message mentioning Tracy by name. She wonders if there is a connection and her thirst for revenge propels her to help the national security agencies bring these terrorists to justice.
The multiple themes of revenge, greed, finding the truth, and grief drive the story in this novel. Anyone who has lost a loved one can relate to the powerful quotes in the book. Bagshawe has hit it head on for those who experienced and dealt with grief. "Human loss was not a team game. Each person dealt with tragedy differently…The need to be distracted… Don't shut it out. That only gives it more power. But don't let it consume you." While the revenge portions have fast-paced, action scenes, the passages dealing with grief will tug at the reader's heartstrings.
Fans of Tracy from the previous Sheldon book will not be disappointed in how she is portrayed in this plot. She is still beautiful, intelligent, and a survivor. Yet, she has a sadness to her after losing the love of her life, her hopes, and in some ways her freedom.
Sheldon's legion of fans should relish the return of Tracy Whitney. Yet, those who have never read a book featuring this character will enjoy this fascinating heroine. With the heart-stopping sub-plot and breathtaking action, Reckless is a book to be read by the fireside on a cold winter night.
Elise Cooper