Tags
Related Posts
Share This
Signed Mary Higgins Clark books featured in this week's giveaway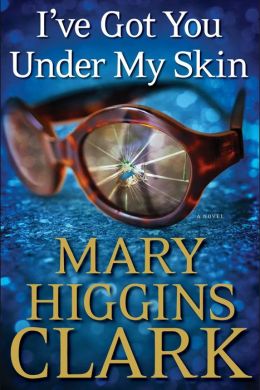 Ok folks, we have something special this week: Crimespree magazine,  in conjunction with Friday Reads Facebook page,  is offering you a chance to recieve a SIGNED copy of Mary Higgins Clark's I'VE GOT YOU UNDER MY SKIN.
In this suspenseful novel from the #1 New York Times bestselling author Mary Higgins Clark, a Manhattan ER doctor is brazenly murdered in front of his young son in a city playground. Five years later, his killer is still at large.
Meanwhile his widow, Laurie Moran, is now an award-winning TV producer. Still haunted by her husband's murder, she has been raising their son alone. Laurie and her TV crew have just received the green light to produce a new "cold case" series. Revisiting unsolved crimes one at a time, she and her TV crew will gather a victim's friends and family, who have lived under suspicion of guilt for many years. By getting paid to reenact the crime on TV, each will have the chance to clear their name—unless, of course, someone is guilty… The first case centers on the murder of a wealthy Westchester matron, who was killed overnight while her college-aged daughter and her three best friends were having a sleepover following their celebratory graduation party… Now grown, the four women reunite to re-create the scene of the crime…
From the reigning "Queen of Suspense" comes a fascinating mystery that once again demonstrates a true mastery of the craft that has made her books international bestsellers. Fast-paced, exciting, and expertly plotted, I've Got You Under My Skin is Mary Higgins Clark at her best.
Mary Higgins Clark, #1 international and New York Times bestselling author, has written thirty-three suspense novels; three collections of short stories; a historical novel, Mount Vernon Love Story; two children's books, including The Magical Christmas Horse; and a memoir, Kitchen Privileges. She is also the coauthor with Carol Higgins Clark of five holiday suspense novels. Her books have sold more than 100 million copies in the United States alone.
To be entered in the drawing shoot an email over to Jon?@crimespreemag.com (remove the question mark) And put CONTEST in the subject line. Also please put your address in the body of the email.
We will pick the winners on April 4th.
When we do the drawing we will be sending an extra something for one lucky winner to be picked from the comments section of the Friday Reads face book page, so after you enter, go leave a comment!