Tags
Related Posts
Share This
SNIPER by Nicolai Lilin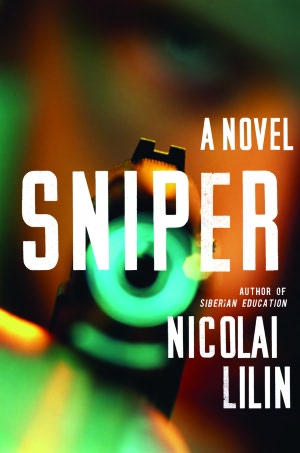 W. W. Norton & Company
Publication date: May 28th, 2012
I've written about Lilin before. His first book, Siberian Education, the story of his young adult life in a crime ruled area of rural Siberia, rocked me to the core. It ended with Lilin at age 18 being conscripted into the Russian army for the 1999-2000 war in Chechnya. This book is a novel based on Lilin's own experiences and those of the men he served with.
Lilin gets a letter one day, like god knows how many before him, saying come on down, you're no fortunate son. He thinks it's a joke so he shows up in his slippers. Before you can say "Creedence Clearwater Revival," he has fucked up…Russian style. Lilin becomes a member of the Saboteurs. Best way to describe these guys: the straight up real life Inglorious Basterds. Lilin is the crew's sniper.
Now I didn't know this book was out. I found it by accident at the library. I need to own it. Again, Lilin rocked my world. The book reminded me of one of my all-time favorites, Michael Herr's Dispatches but from a much colder point of view. Herr was a writer and Lilin was a killer.
You can look at this book in many ways. Yes, it's a war story and yes, it's from a different perspective. A controversial one at that…at least to the part of America that still sees anybody from that area of the world as a Communist. I see it this way: Lilin is my age. Now he runs a tattoo shop in Italy. I'm trying to remember a line I read in a James Crumley novel about the only times luck and geography count are in fistfights, firefights and fucking. See where I'm headed with that?
Some of the details made me stop and think. Like how Lilin's crew came across bodies of Muslim fighters armed to the teeth with American gear and how those same fighters often enough were not from Chechnya. Shocker right? Remember all the cartoons/jokes about the vodka swilling Russian military officer? That motherfucker is no joke. This is after the fall of the Soviet Union. Russia is in shambles but still has moves. I think of how America trained for years to fight the Russians on the plains of Europe. Goddamn that would have been a fight. Fuck, you never know. It could still happen.
I loved this book. It gets my gold star blue ribbon seal of approval. It added something to my to-do list as well. Get to Turin Italy and get some ink done by Lilin. That would be cool.
Dave Wahlman