Tags
Related Posts
Share This
Snowden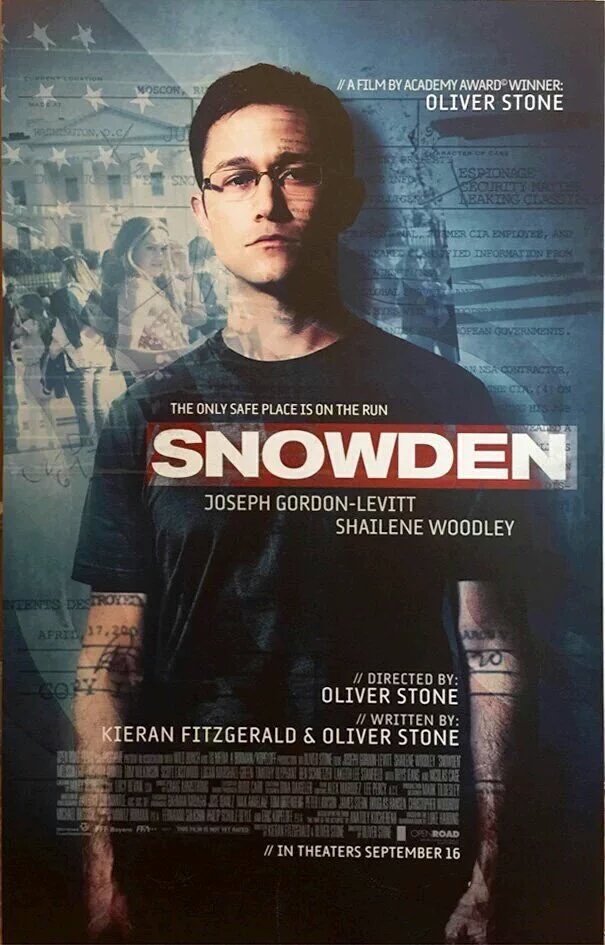 SNOWDEN
Directed by Oliver Stone
Written by Kieran Fitzgerald
Starring: Joseph Gordon-Levitt, Shailene Woodley, Melissa Leo, Zachary Qunito, Rhys Ifans, Nicholas Cage
Much of the "drama" in SNOWDEN occurs during the hours he was holed up in a hotel room in Hong Kong with documentary-maker Laura Poitras and reporter, Glenn Greenwald waiting for the information found on his files to be broadcast. This was well told in the documentary of last year, CITIZENFOUR.
The rest of the film, SNOWDEN, tells how he came to be a whistleblower (or traitor), depending on your point of view.
Stone paints him as a completely heroic, unnuanced, figure, much like the computers he spends his life in front of. Affectless and monochromatic, a patriot before and after his actions . Stone does not delve into the method Snowden used to expose the spying the U.S. government was engaged in. He does not comment on whether the same end could have been served in other, less destructive, ways. He does not examine how Russia might have used Snowden in the time he's spent there. Despite some fine acting, this was an artless film for me. Only a director who looked at Snowden's motives and methods could have made it into something more.
Patti Abbott