Tags
Related Posts
Share This
Some thoughts on the late Jerry Reed.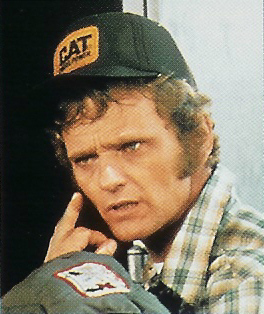 On September 1st, Grammy-winning singer/actor Jerry Reed passed away at the age of 71. Cause of death is listed as complications arising from emphysema.
Randy offers us his thoughts on Mr. Reed:
I am going to tell you what I remember about Jerry Reed. When I was growing up, he was Burt Reynolds' partner in
Smokey and The Bandit
. And he seemed like a genuinely nice guy. He was also a Country music singer, but me not being a Country Music enthusiast only know a few songs of his, and only one that wasn't in Smoky ad The Bandit: "She Got the Gold Mine, I got the Shaft" The ones from S&TB are "East Bound and Down," and "Bandit." And of course after Snowman and Bandit picked up the load and headed home, "East Bound and Down," became "West Bound and Down." ("…loaded up and truckin'. We're gunna do what they say can't be done. We got a long way to go and a short time to get there. I'm west bound just watchin Bandit run!" Sorry it is a VERY catchy tune!)
The two movies I will remember Jerry fondly in are:
Smokey and The Bandit, of course. Is it a great movie? No. It is a fun movie. Jerry and Burt had a lot of chemistry together, and of course it had Jackie Gleason as "Buford T. Justice." (When Mr. Gleason looks appreciatively at a very obese woman's butt and says, "Mmm…mmmm….Nice ass!" The line is out of no where and is hilarious. I am giggling just thinking about it.) I can see why they did a Smokey 2, but it was horrible, or as the French say, "orr-E-bell." (Or at least an American trying to do a French accent would say that). And let's not even mention Smokey and The Bandit 3: The One without The Bandit!
The Survivors. This is one of the most underrated movies of all time. Walter Matthau, Robin Williams and Jerry Reed are fantastic together. This is early Robin Williams, before his movies started coming from a template, first half funny, second have dramatic. ANYWAY… Jerry Reed plays a man who can be identified by the other two as having robbed a diner. So he sets out to scare them or kill them. Meanwhile the experience in the diner has sent Robin William's character in to the world of guns and survivalists. Hilarity ensues. (There is a scene where Jerry has a gun to Walters face and is going to kill him, he stops when he sees a picture on the wall and says, "Is that who I think that is? Is that Trini Lopez?!" and they go on to have a conversation about Trini Lopez. May not be as funny in print but again I am giggling like a school girl. If I spelled Trini wrong….TOO BAD! This isn't about YOU Trini!)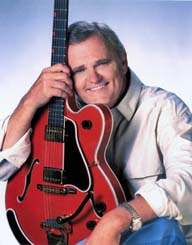 (Editor's Note: Shockingly, Randy spelled Trini's name correctly.)

Jerry Reed was a big part of my movie education as I was growing up and he will be missed, not only by his family and friends, but by his fans across the world.
Randy Otteson