Tags
Related Posts
Share This
Teen Trends: Gripping Reads
Editor's note: Amy regularly writes about young adult fiction in Crimespree Magazine. The following column first appeared in issue 47.
It is interesting to see that paranormal elements remain strong in teen mysteries but now cross other genres too like historical settings. More tight, thriller type reads are appearing for teen readers as well. Strong series are welcome in teen fiction where previously they were rare. Audio versions and sequels will keep momentum going as teen literature is devoured by adults as well, with good reason.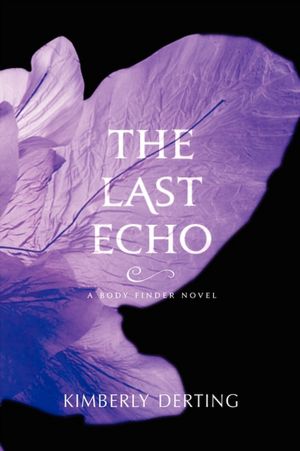 Kimberly Derting's third Body Finder mystery, The Last Echo, finds Violet working for a secret law enforcement team. Her family and boyfriend worry about the new threats she experiences, but working with the team helps her cope with her power of finding dead bodies and she is not ready to give it up in this well crafted popular page turning series.
Laini Taylor's Daughter of Smoke and Bone was a popular and acclaimed hit from 2011 with more titles planned. Karou was raised by Chimera but knows little of her past or theirs, or why she has mysterious eye markings on her hands. Someone is hunting the Chimera, and when her adoptive family disappears, Laini encounters an angel who draws her at the same time he repels with his hatred of Chimera.
Maureen Johnson returns to the unsolved Jack the Ripper case with a paranormal twist in The Name of the Star, an Edgar finalist. Rory Devaux is getting used to life at a London boarding school when she realizes that she sees people that no one else can. Life in London is getting scarier as a serial killer is copying the infamous Jack, and the danger gets close to the school. Rory meets others with her unusual ability and learns that she has to hunt the ghostly killer before he hunts her.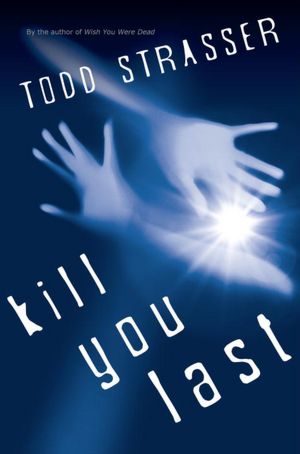 Todd Strasser's Kill You Last is the third in this "Thrillology" of unconnected stories in a similar style. In this Edgar finalist, Shelby is embarrassed by her father, who comments on her friends' cleavage and looks at them too long. Her father is a photographer, and she is stunned to learn some of his models have gone missing. She learns he was part of a modeling scam, but she does not think he is a murderer. As she finds more clues, she receives threatening texts. Strasser is a master of pacing and surprises.
Sixteen year old Hope Long also wants to defend a beloved family member in The Silence of Murder. Her brother is accused of murdering his baseball coach. Jeremy has not spoken since he was young, and their mother wants to pursue an insanity defense. Hope wants to know who really killed the coach. She learns she can trust no one in her small town, and that Jeremy has tried to find a way to communicate all along in this Edgar finalist.
Harlan Coben writes about Mickey Bolitar, his popular amateur sleuth Myron's nephew, in his Edgar finalist Shelter. Mickey thinks he saw his father die in a car crash, but when a woman in Myron's town says his father is alive, Mickey can't find answers. A man starts following him, and his girlfriend disappears. Coben cleverly ties in history, his series details and teen life. Mickey is a troubled and layered hero, who stumbles into situations then fights his way out with unusual friends, brains and martial arts. This series will be popular with adult fans even as Coben gains teen readers.
Try these titles with teen readers you know or enjoy them yourself and understand how the faster pacing and action in titles for younger readers adapts so perfectly to suspense.
Works Mentioned:
Coben, Harlan. Shelter: A Mickey Bolitar Novel. G.P. Putnam's Sons, 2011. ISBN 978039925609.
Derting, Kimberly. The Last Echo. HarperCollins, 2012. ISBN 9780062082190.
Johnson, Maureen. The Name of the Star. G.P. Putnam's Sons, 2011. ISBN 9780399256608.
Mackall, Dandi Daley. The Silence of Murder. Alfred A. Knopf, 2011. ISBN 9780375868962.
Strasser, Todd. Kill You Last. Egmont, 2011. ISBN 9781606840245.
Taylor, Laini. Daughter of Smoke and Bone. Little, Brown and Co., 2011. ISBN 9780316134026.
Amy Alessio is an award winning teen librarian. Her co-authored title, A Year of Programs for Teens 2, is published by American Library Association Editions and Mind Bending Mysteries for Teens will follow along with A Year of Club Activities for Teens. Her first young adult mystery Taking the High Ground will be published in 2013. She has adult mystery short stories with recipes available for Kindle. She also conducts workshops on Vintage Cookbooks and Crafts. Learn more at www.amyalessio.com.
For the very best  news, reviews and interviews in the world of mystery, subscribe to Crimespree.