Tags
Related Posts
Share This
THE DAMNED: Some videos for Andrew Pyper's latest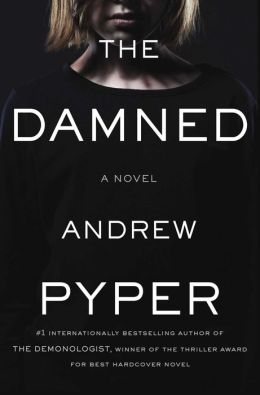 To promote his latest book, THE DAMNED, Andrew Pyper and the folks at Simon & Schuster have offered up these video clips, the first is a trailer, the next two feature Andrew talking about the writing of the novel:
Most people who have a near-death experience come back alone…
After he survived a fire that claimed the life of his twin sister, Ashleigh, Danny Orchard wrote a bestselling memoir about going to Heaven and back. But despite the resulting fame and fortune, he's never been able to enjoy his second chance at life.
Ash won't let him.
In life, Danny's charming and magnetic twin had been a budding psychopath who privately terrorized her family—and death hasn't changed her wicked ways. Ash has haunted Danny for twenty years and now, just when he's met the love of his life and has a chance at real happiness, she wants more than ever to punish him for being alive—so she sets her sights on Danny's new wife and stepson.
Danny knows what Ash really wants is him, and he's prepared to sacrifice himself in order to save the ones he loves. But to do this, he'll have to meet his sister where she now resides—and hope that this time, he can keep her there forever.
On writing fraternal twins:

Setting THE DAMNED in Detroit: