Tags
Related Posts
Share This
Doug Magee: The Five Books/Movies That Changed My Life
I was a good kid, did what I was told, became an Eagle Scout, got good grades, went to a good college and was on my way to a career in the Presbyterian ministry. Now, decades later, I find myself writing novels about bad people, spending days on end inside the heads of the sick and the twisted. Hmm. How did that come about? The following books and movies might just be the culprits.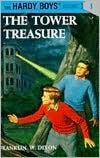 The Hardy Boys. Those clean cut brothers Frank and Joe hooked me at first because they were male siblings who had a good relationship with their detective father and I was a brotherless and fatherless kid. But I see now that the more subtle reason I went through the series was that they often had to transgress certain rules in order to solve their mysteries. Sometimes, the books said to me, it's okay to be not so squeaky clean.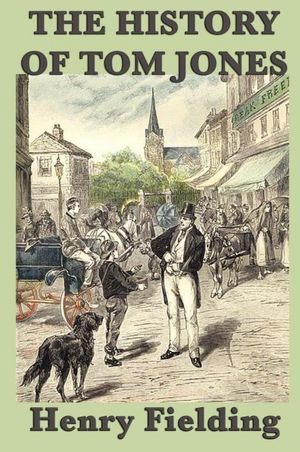 Tom Jones. Not the singer but the novel by Henry Fielding and the Tony Richardson film made from it. Actually, I saw the movie before I read the book and I wrote a paper based on the movie when the assignment was to read the book. So, my slide into badness might have begun with that bit of cheating. But the novel itself, which I now read every couple of years or so, is practically a blueprint for a way to lure a good kid to the dark side. Tom is probably the most lovable rogue in all of literature. And Albert Finney as Tom is one of the all-time delights of cinema.
D.H. Lawrence. The much maligned Lawrence literally led me from my path to the ministry when I read him in college and decided to switch from a religion major to English. I did my senior thesis on three of his novels, including Lady Chatterley, and absorbed most of all his belief in sex as mysterious union. I was young and horny and his quasi-religious rutting was a revelation. I've tried to re-read the novels recently but find the prose way too purplish and the mysticism laughable. But that's the way we often see our youth, isn't it, purplish and laughable?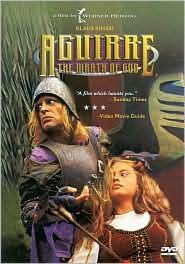 Aguirre, The Wrath of God. Werner Herzog's amazing piece of filmmaking took me fully to the dark side and enticed me to begin my own trip into screenwriting and filmmaking. Klaus Kinski's madman conquistador is imprinted somewhere just behind my eyeballs and can't be erased. The film is both a specific recreation of a ghastly journey and a stunning
allegory of the cost of follies such as the Iraq war.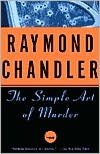 The Simple Art of Murder. I wasn't all that well read in the genre when I published my first novel of suspense. So I ran through Raymond Chandler only recently. I am completely hooked now and have trouble reading anyone else. His essay on the genre novel as well as literature itself is terrific therapy when things at the keyboard aren't going all that well. He makes me feel good about wallowing in the dark side and simultaneously makes me feel as if I haven't changed a bit.
Doug
Doug Magee is a writer, photographer, and filmmaker living in New York's East Harlem. He is a graduate of Amherst College and Union Theological Seminary. He has had a decidedly checkered career.
Doug worked as a freelance photojournalist for a number of years and was published in many major magazines and newspapers, including a New York Times front page photo of violence in Portugal.He is the author of SLOW COMING DARK, a book of interviews with death row inmates, and WHAT MURDER LEAVES BEHIND, profiles of families of murder victims. In addition, he has written three children's books. His films include the HBO movie SOMEBODY HAS TO SHOOT THE PICTURE and the Showtime movie BEYOND THE CALL.
He is married to Mary Hedahl, the director of development at Human Rights First. The eldest of his three sons, Tim Magee, an associate professor at Westchester Community College, is married to Julie Tant Magee and they are the parents of William and Natalie. Joey Magee is in his first year at Oberlin College. Jackson Magee is a junior at Bard High School Early College. All three sons are left handed.
Doug is passionately opposed to state-sanctioned killing and hopes to see this archaic punishment abolished in his lifetime.
NEVER WAVE GOODBYE, his first novel, was published in June 2010. His second novel, DARKNESS ALL AROUND, was published in October, 2011, and came out in paperback on June 19, 2012.