Tags
Related Posts
Share This
THE GIRL NEXT DOOR by Brad Parks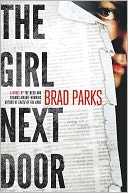 Minotaur Books
March 13th, 2012
Carter Ross, reporter and unapologetic preppie, returns for a third adventure. While reading the obits, he comes across one for one of the paper's carriers and decides to do a more in-depth piece. While doing so, he starts to wonder if it was more than a simple hit and run.
Digging into her life puts him on a collision course with his publisher and could put his job at risk. But like any good reporter (or mystery novel protagonist), Carter is unwilling to back down and soon finds that the killer has turned his sights on him.
Over the course of three novels, Brad Parks has crafted an engaging protagonist that really stands out from the pack. The humor works especially well and never feels too cute. Many detectives speak as thought they have a room full of sitcom writers giving them dialogue. The humor of Ross is a tad sarcastic and comes across like that of one that does not suffer fools gladly. Snarky, but still feeling spontaneous and not idealized.
Periodically, there are short chapters from the killer's perspective. These are quite effective and provide hints about the identity of our dirtball. By the end, I had figured out whodunit, by paying close attention to these narratives.
If I have one complaint, it is the relationship between Carter and Tina. It just feels forced to me and more than a little ridiculous. Ridiculousness is not always a bad thing in literature, but I found myself wincing during the more intimate moments. If nothing else, I don't get the chemistry and was actually pleased to see our hero go on a date with another fetching young lady.
But overall, THE GIRL NEXT DOOR is a damn entertaining read. Parks does a great job of spinning a yarn and, in Carter Ross, has given us a hero that should delight any reader with a brain and funny bone.
Jeremy Lynch