Tags
Related Posts
Share This
The July August Buzz Bin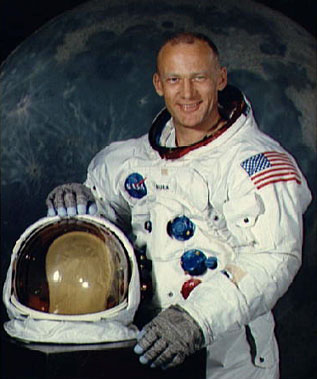 Buzz Aldrin!
THE ADVOCATE (Echelon) by Teresa Burrell is a nice blend of a legal thriller and the suspense of a fmily secrets mystery. Sabre Orin Brown is a Juvenile court attorney working a messy case custody case that has her digging for answers. Well drawn characters and a plot that grips like a vise grips pliers this is a great beach read.
Tom Bradby's latest, BLOOD MONEY is a thriller/procedural set on wall street in 1929. Deaths that at first appear to be suicides of bankers soon turn up ties to Lucky Luciano. A well researched and perfectly plotted period book set in new York during a truly exciting time this is a real gem with all the elements need for a perfect crime fiction tale.
CRIMINAL TENDENCIES edited by Lynne Patrick is an anthology from Crème de la Crème (Available from DuFour editions in the US) which is donating some of the proceeds to Breast Cancer research. Among the authors involved are Peter Lovesy, Sophie Hannah, Reginald Hill, Val McDermid, Zoe Sharp and Peter James among others. A forweard by Mark Billingham rounds this out and makes it a damn heavy weight collection.
CROSSING THE CENTERLINE(Echelon) is the debut novel form Allan E. Ansorge. It's a tightly plotted highly entertaining read that has a great cast of characters, and we do mean characters!. Carl Fletcher is retired from the sheriff's department after a hit and run accident, now running a chart boat. But after an attempt on his life it looks like the hit and run that killed his fiancée and cost him the use of a leg was no accident. With help from an ex-partner and a crazy old lady among others Carl is going to find the answers. Ansorge has got some skills and they are nicely displayed here. We can't wait for the next one.
Here in the US we didn't get enough of a chance to read Iain McDowall as only his first three books were released here. They were damn good and I seek them out from UK sources now. ENVY THE DEAD (Piatkus) is McDowall's sixth book and it may be his best yet. DI Jacobson and DS Kerr are working a case that started back in the eighties with the murder of Claire Oldham, a girl who was in the middle of protests and anti war actions. Years later her murderer is found to be innocent with new forensics. Someone doesn't buy it and Martin Grove is shot dead. Jacobson and Kerr must now step in and wade through the past while keeping an eye on the present to find a killer. Dark and extraordinary this book is a real gem, as are McDowall's earlier books. Find this book, read it and savor every word.
THE EXTRA (Minotaur Books) by Elizabeth Sims is another in her series featuring amateur sleuth Rita Farmer. Working on a movie as an extra dressed like a cop Rita stumbles across an assault and steps in to help. Things lead her back to a place she turned to for help years ago, a mission run by the assault victim's grandmother, the it's a different place now and something is wrong. Rita steps in to help. Written with a strong voice and wonderful characters THE EXTRA as a book that goes down easy, like a perfect cup of coffee.
Chris Knopf has quietly been getting better and better with each book and HARD STOP (permanent Press)is really a masterful piece of work. Book four in the series with Sam Acquillo opens with Sam walking in on a burglar. After subduing and stopping the intruder questions ensue and Sam discovers his old boss needs a favor, which would normally be a big NO for Sam, but an attractive offer is made. A missing persons case with corporate ties has Sam with his hands full. Knopf does great characters and he really makes you feel like you are right there in the Hamptons. Wonderful summer read.
HELL'S FIRE (Pegasus Books) was covered last year when it came out in the UK, but it is now out here in the states so there is no excuse not to pick up this great book by Christopher (Chris) Simms. A wonderful dark procedural with religious crimes and secrets that are truly spooky. DI Spicer is a great character and we can't praise Simms work enough. See in the reviews for his latest UK release.
Religious thrillers can be hit or miss, but THE HOLY BULLET (Putnam) by Luis Miguel Rocha is definitely right on target. Set in the Vatican after the murder of Pope John Paul the first this book races through action with a wide cast including rogue priests, a jaded journalist and secret organizations. This is no Da Vinci Code clone, but a truly wonderful book that is completely engrossing.
Henry Perez makes his debut with KILLING RED (Pinnacle) in spectacular fashion. A reporter is called to death row to interview a man about to be killed for grisly crimes. When he discovers that the crimes are being repeated he's working against the clock to stop the new horror. Perez writes like a man possessed and this book is a top notch read. We look forward to more from Henry Perez
Has Elmore Leonard ever written a book that wasn't great reading? I don't think so. His latest, ROAD DOGS (William Morrow) takes the fun factor up a few notches by bringing together character from three previous books, Jack Foley from OUT OF SIGHT, Dawn Navarro from RIDING THE RAP and Cundo Rey of LABRAVA. Loaded with misadventures in a caper, trust and mistrust and Leonard's usual wonderful plotting and dialogue this is a pure 100 proof drink of a book.
It is impossible to keep up with all the new authors hitting the market each year. Brett Battles landed smack in the middle of the crime fiction scene with his debut THE CLEANER. His third book, SHADOW OF BETRAYAL (Delecorte) is just out and it is an absolute pleasure to read. Battles has a true gift for writing thrillers and this book should put him on everyone's list. Jonathan Quinn is a freelance operative who is one of the true good guys. In this latest tale Quinn is brought in to stop a terrorist group abducting kids but the waters are quickly muddied and trust is at a minimum. A true race oagainst time thriller from page one this is a perfect summer read.
SHANGHAIED (Bleak House) is the fourth book from Eric Stone and proves once and for all he is worthy of all the acclaim he's been getting. Ray Sharp is living in a Hong Kong now controlled by the Chinese and it's a different world than the one he was used to. SHANGHAIED moves like a speed boat though crystal clear water and this book will grab you and not let go. Nobody is writing books in Asia as well as Stone, and he is a must buy author.
David Morrell has never written a book that I didn't love and read in almost one sitting. Since moving to Vanguard Press he seems to have revved up the motor into an even higher gear and his last three books were amazing. This summer we have THE SHIMMER shipping in July. An interesting combination of aspects of Close Encounters and conspiracy thrillers we see a man searching for his missing wife who may have been drawn to a strange phenomenon in a small Texas town. Crazed man goes crazy and shoots people, old government secrets unfold and the action never stops. Morrell is THE master of the thriller, period.
Bantam Press UK has just released the latest by Simon Kernick, TARGET. For some reason his first three which were released here didn't do well enough for St. martin's to keep publishing them but I will tell you it's worth your time to find a place in the UK to order from. Kernick is a mad noir genius. The target in question here is a writer named Rob Fallon who during a night of drinking ends up going home with a girl and see her murdered. He escapes and get the police, but she is gone and everything is clean. Is he going nuts or is someone out to get him next? Kernick is someone you really have to read. GET THIS BOOK.
TETHERED(Shaye Areheart Books) came out last year in Hard cover, and is now out in trade from Three Rivers Press, perfect to take with you where ever you may be going. Amy MacKinnon writes a deliberately paced book with some dark aspects to it. Clara Marsh likes her job in a funeral home, but a couple chance encounters put her on to a child pornography ring. Assisting local cop Detective Mike Sullivan, Clara helps to uncover the truth. With a wonderful characters and a easy pace this is a dark but wonderful debut.
Jeff Abbott has been getting better and better with each novel and his latest, TRUST ME(Dutton) is a masterpiece. Encompassing a different perspective on the war on terror, TRUST ME features an analyst who follows terror on the web, Luke Dantry. Luke works quietly at home for his step father tracking groups who may be dangerous. He discovers that he is on to something big when he is taken and left for dead. He is on the run trying to stay ahead of his abductors and find the truth before something horrible happens. Abbott's writing is truly compelling and the depth of the story makes it important not to read too fast, but it's also impossible not to. This is a real winner.
Alexandra Sokoloff once again keeps sleep from coming with this "read in one sitting" book. THE UNSEEN (St. Martin's Press) is set at Duke University and uses the Rhine experiments as it's spark. Laurel wants to duplicate the experiment but is unaware of just how horribly it ended the first time. Sokoloff has delivered a book that is both suspenseful and creepy as Hell. Read this book, but leave the lights on.
WHERE THE DEAD LAY (Bantam/Transworld UK) is the sequel to last year's debut by David Levien, CITY OF THE SUN. Ex cop and reluctant PI Frank Behr is back in a case which is very personal. A friend is murdered and there is no evidence, and just as he gets his teeth into the case he is asked to take a job finding two missing detectives from a private firm. Sinking into the underbelly of Indianapolis Frank finds himself in a dark place populated by gamblers, transients and mobsters. Behr is character that will stick with, his troubled past and quest for peace and justice make him a perfect reluctant hero.
Crimespree Issue #31 is available now
You can subscribe here: I need Crimespree