Tags
Related Posts
Share This
The Rapist by Les Edgerton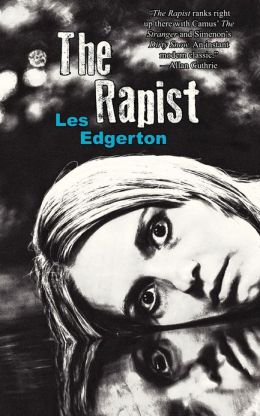 New Pulp Press
Pub date: March 20, 2013
Every once in a while a book will land in my lap and I know I'm about to get my ass kicked. It might me the title or maybe the cover but I know a beating is coming down the pike. The Rapist was one of those books. From the striking cover image to the title itself, I knew I was about to get punched and kicked by a skilled opponent.
The rapist is the story of Truman Ferris Pinter. Truman has been convicted of a rape and murder. He is on death row, writing his last words, as the hours count down before his execution. Truman is highly intelligent, he went to Princeton. He comes from a good background and is wealthy. If you ask him about the crime he will tell you he is guilty of the rape but not the murder. Truman is an enigma. One prison guard describes he as a character placed in the wrong movie. It's wrong to say he hates the world; it's more like he just despises almost everything about it. He is a sociopath in the truest sense.
You could say his last words are of the existential nature. You will find yourself going back and forth between anger, confusion, agreement and other varied emotions. Truman's last words are meant to make you think. He is not going to let the system beat him. He is all about the win. Every chance he gets, he uses his words to remind you that he is smarter and better than you. At times you want to hate him, others….you find yourself agreeing with him and you wonder why….
The Rapist was written by Les Edgerton, who has had a rather interesting life. According to Wikipedia and the facts on the back of the book, he is a navy veteran, served a bit over 2 years in prison on robbery and drug charges, worked for an escort service for wealthy women in New Orleans, sold life insurance, was homeless and married several times.
I can't remember the last book that made me think as much as the Rapist. And yes I enjoyed/loved it, but I'm not sure how much of it I understood. The more I think about it, the less sure I am of my perspective on it. I think I need to read it again. It clocks in at around 140 pages. I read it in 90-95 minutes my first time, so that should tell you something. I couldn't put it down. It reminded me in ways of a cross between Jack Henry Abbott's In the Belly of the Beast and Hubert Selby Jr's The Room.
Something this book tells me is Les Edgerton is a force to be reckoned with. He has written 15 books to date and I am scratching my head and wondering why I haven't heard of him before this.
Dave Wahlman