Tags
Related Posts
Share This
THE TRAVERSE CITY FILM FESITVAL, 2015
THE TRAVERSE CITY FILM FESITVAL, 2015
This was the 11th year of the film festival and as usual, they had more films and more people than in previous years. They seem able to handle it through the hundreds of volunteers they are able to attract. This year paid special tribute to Robert Altman (a documentary, a panel, NASHVILLE and MASH), Roger Corman (he was there along with several films), Orson Wells (F IS FOR FAKE, and A TOUCH OF EVIL), and films representing the LBGT community. Hundreds of films are shown at many venues in Traverse City. There are also free films, kid's films, experimental films, shorts, film-making classes, panels on several subjects, music, art, films on a giant screen on the beach, parties with film makers and celebrities. And on and on. Shuttle buses will take you from venue to venue.
Although there are many films shown that will come to your local theaters, there are many more you will never see anywhere else. These are documentaries and small foreign films that even art houses don't show. Or at least art houses outside New York. Documentaries now have a fair crack at showing up on PBS or HBO or SHOWTIME or CNN. But the small foreign films, often my favorites, never get distribution.
We saw six films this year. (Many people in line with us saw 15 or more). Four of them were outstanding. There is no point discussing the other two because they will not come your way.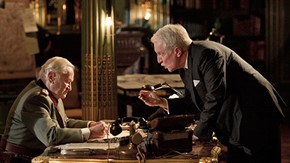 DIPLOMACY is a French/German film based on a play. The fate of Paris is in the hands of a German general as the war winds down. Explosives have been readied at various sites and more than three million people will go along with the Eiffel Tower and other important sites and art. A Swedish diplomat finds his way into the offices of the General and the movie details the conversation that will decide Paris' future. Two amazing performances in an exciting movie based on actual events.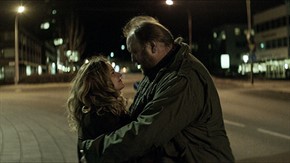 VIRGIN MOUNTAIN was my favorite movie at the Festival. An Icelandic-Danish film, it explores the life of a 43 -year old virgin as he gets his first chance at love. Fusi is a lonely mountain of a man who spends his time recreating WW 2 battle scenes with his lone friend. When he reaches out to help a woman, he finds a way out of his own quandary.  What a fabulous performance in a film that skirts sentimentality completely.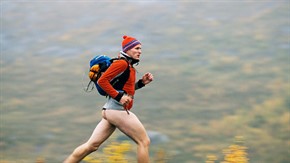 OUT OF NATURE, (Norwegian), details the weekend trip of a husband and father who has been unable to commit whole-heartedly to familial life. It doesn't sugarcoat its main character as he runs through the often brutal landscape. The film was written, directed, and acted by Ole Giaever.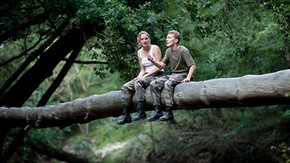 LOVE AT FIRST FIGHT (French) is a love story of sorts about a pair that meet in a beach wrestling match, which is called off when he bites her. He then follows her into a quasi-bootcamp for potential French soldiers. Two highly original characters played well.
We also attended a panel on the work of Robert Altman, which was informative although somewhat hampered by their unwillingness to find anything but good things to say about the director. I think Mrs. Altman's presence was inhibiting.
I am already looking forward to next year. You should come too.
Patti Abbott