Tags
Related Posts
Share This
Tim Dorsey's CLOWNFISH BLUES is featured in this week's giveaway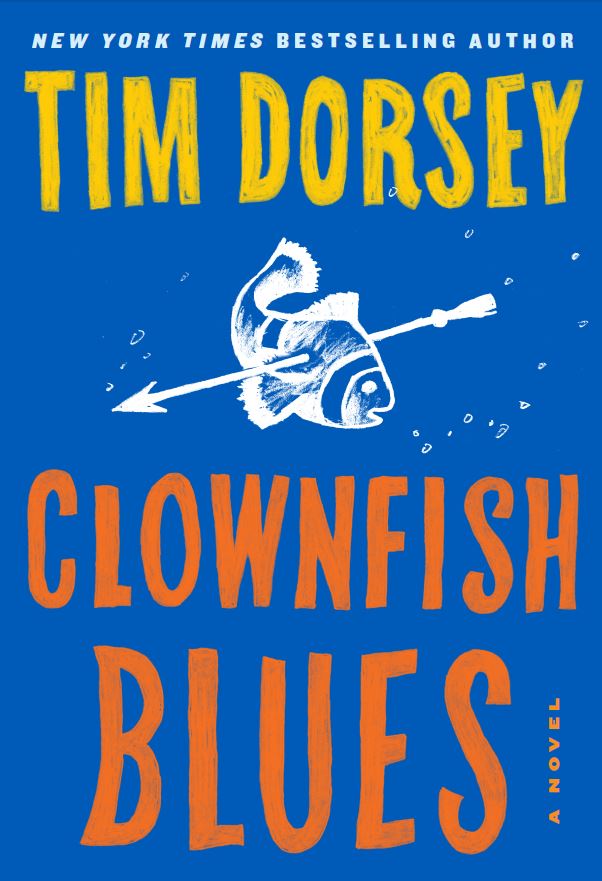 This week,  CrimeSpree and  Friday Reads Facebook page, are  offering up the chance to win a copy of CLOWNFISH BLUES by Tim Dorsey
CLOWNFISH BLUES
A (Serge A.) Storm is brewing for a cabal of bad guys gaming the Florida state lottery in this insanely funny novel from the maestro of mayhem, Tim Dorsey
If you're loud and proud Floridian Serge A. Storms, how do you follow up your very own remake of Easy Rider? You shoot your own "episodes" of your favorite classic television show, Route 66!
With Coleman riding shotgun, Serge is rolling down the highway of his dreams in a vintage silver convertible Corvette just like the snazzy car Martin Milner drove. It doesn't matter that the actual Route 66 didn't pass through Florida, for Serge discovers that a dozen episodes near the series' end were filmed (really!) in his beloved home state. So for Serge and the always toked and stoked Coleman, the Sunshine State is all the road you need to get your kicks.
But their adventure traveling the byways of the Sunshine State's underbelly is about to take a detour. Someone is trying to tilt the odds in the state lottery amidst a conga line of huge jackpots spinning off more chaos than any hurricane season. With this much at stake, of course every shady character wants in. Crooked bodega owners, drug cartels laundering money through the lottery, and venture capitalists are all trying to game the system—and lining up to get their cut. They're also gambling with their lives, because when Serge and Coleman get hip to this timely (and very lucrative) trip, there's no telling whose number is up next.
Throw in Brooke Campanella, Serge's old flame, as well as the perpetually star-crossed Reevis, and it's a sure bet that the ever lucky Serge will hit it big. Winning has never been this deadly—or this much fun!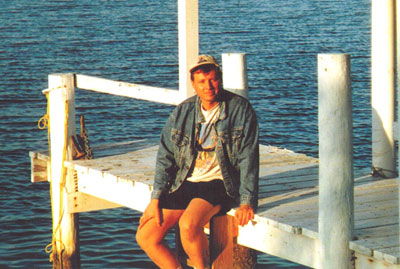 About The Author
Tim Dorsey was born in Indiana, moved to Florida at the age of 1, and grew up in a small town about an hour north of Miami called Riviera Beach. He graduated from Auburn University in 1983. While at Auburn, he was editor of the student newspaper, The Plainsman.
From 1983 to 1987, he was a police and courts reporter for The Alabama Journal, the now-defunct evening newspaper in Montgomery. He joined The Tampa Tribune in 1987 as a general assignment reporter. He also worked as a political reporter in the Tribune's Tallahassee bureau and a copy desk editor. From 1994 to 1999, he was the Tribune's night metro editor. He left the paper in August 1999 to write full time.
Tim has since published thirteen novels in several languages: Florida Roadkill, Hammerhead Ranch Motel, Orange Crush, Triggerfish Twist, The Stingray Shuffle, Cadillac Beach, Torpedo Juice, The Big Bamboo, Hurricane Punch, Atomic Lobster, Nuclear Jellyfish, Gator A-Go-Go and Electric Barracuda. He lives in Tampa with his family.
To be entered in the drawing shoot an email over to Jon?@crimespreemag.com (remove the question mark) And put CONTEST in the subject line. Also please put your address in the body of the email.
We will pick the winners on February 17th.