Tags
Related Posts
Share This
WARRIORS by Ted Bell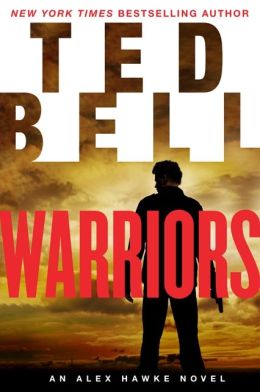 WARRIORS
Ted Bell
April 1st, 2014
William Morrow
Best-selling author Ted Bell's latest book Warriors delves into the dangers of an emerging China. This spy thriller brings back his main character, Alex Hawke who is not the ordinary super spy. In this novel Hawke plays a supporting role to the gripping plot, which Bell uses as a sounding board to wake-up his readers.
The plot begins when a rogue Chinese military general kidnaps American scientist William Lincoln Chase and his family. Chase is known for his research on creating weapons that will alter the global balance of power. Intertwined with this are the sub-plots that have Scotland Yard Chief Inspector Congreve Ambrose investigating the murder of a Cambridge professor and coming to the rescue of Hawke's son with the culprits being beastly black birds. There are two powerful themes from the book. The mindset in Washington: We will not have to worry about the Chinese military capability until well into the next decade, and Washington behaves like a crippled giant
Although most of the technology in the book was fictional, there is a believability and realism to it. Readers will be engrossed with the highly advanced fighter jet designed to deliver Alex to his Chinese contact, a pair of equally advanced missiles designed to prevent him from making that meet, sophisticated drone planes, and a new class of submarine that is able to stay submerged in the water without a crew. Yet, the torture scenes, although old school, are never the less very graphic and sophisticated, displaying the cruelness of the Chinese and North Koreans.
Readers will find Warriors a gripping and realistic plot with likeable main characters. It is a very entertaining novel that balances the character's lives with a fast-paced action story.
Elise Cooper