Tags
Related Posts
Share This
Weir & Lee Featured In This Week's Giveaway
Crimespree magazine,  in conjunction with Friday Reads Facebook page,  is giving away copies of THE MARTIAN by Andy Weir and RUNNER by Patrick Lee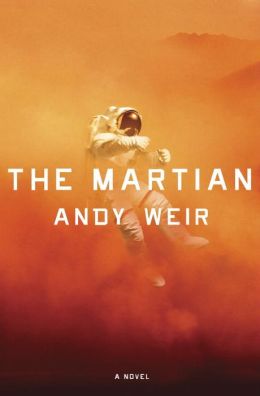 THE MARTIAN by Andy Weir.
Six days ago, astronaut Mark Watney became one of the first men to walk on the surface of Mars. Now, he's sure he'll be the first man to die there. It started with the dust storm that holed his suit and nearly killed him-and that forced his crew to leave him behind, sure he was already dead. Now he's stranded millions of miles from the nearest human being, with no way to even signal Earth that he's alive-and even if he could get word out, his food would be gone years before a rescue mission could arrive. Chances are, though, he won't have time to starve to death. The damaged machinery, unforgiving environment, or plain-old "human error" are much more likely to get him first. But Mark isn't ready to give up yet. Drawing on his ingenuity, his engineering skills-and a relentless, dogged refusal to quit-he steadfastly confronts one seemingly insurmountable obstacle after the next. But will his resourcefulness be enough to overcome the impossible odds against him?
RUNNER by Patrick Lee
Sam Dryden, retired special forces, lives a quiet life in a small town on the coast of Southern California. While out on a run in the middle of the night, a young girl runs into him on the seaside boardwalk. Barefoot and terrified, she's running from a group of heavily armed men with one clear goal—to kill the fleeing child. After Dryden helps her evade her pursuers, he learns that the eleven year old, for as long as she can remember, has been kept in a secret prison by forces within the government. But she doesn't know much beyond her own name, Rachel. She only remembers the past two months of her life—and that she has a skill that makes her very dangerous to these men and the hidden men in charge.
Dryden, who lost his wife and young daughter in an accident five years ago, agrees to help her try to unravel her own past and make sense of it, to protect her from the people who are moving heaven and earth to find them both. Although Dryden is only one man, he's a man with the extraordinary skills and experience—as a Ranger, a Delta, and five years doing off-the-book black ops with an elite team. But, as he slowly begins to discover, the highly trained paramilitary forces on their heels is the only part of the danger they must face. Will Rachel's own unremembered past be the most deadly of them all?
To be entered in the drawing shoot an email over to Jon?@crimespreemag.com (remove the question mark) And put CONTEST in the subject line. Also please put your address in the body of the email.
We will pick the winners on February 28th.
When we do the drawing we will be sending an extra something for one lucky winner to be picked from the comments section of the Friday Reads face book page, so after you enter, go leave a comment!