Tags
Related Posts
Share This
WORTHY BROWN'S DAUGHTER by Phillip Margolin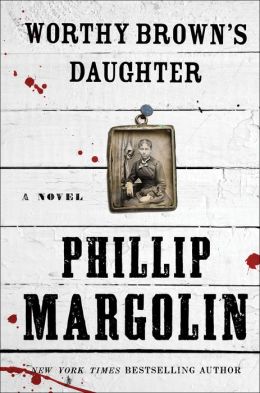 WORTHY BROWN'S DAUGHTER
Phillip Margolin
Harper Collins
Pub date: January 21, 2014
WORTHY BROWN'S DAUGHTER, the latest book by Phillip Margolin, is a superb tale. Different genres are magnificently combined within the story: legal thriller, historical novel, romance, and western. The novel is loosely based on true events from a 19th century Oregon case that presents many moral dilemmas.
Worthy Brown, a freed slave made a deal with his former employer, a powerful Portland lawyer, that he and his daughter would be released after a years worth of hard work. After the employer reneged on his promise, Brown turns to the Oregon justice system, seeking the help of a lawyer, Matthew Penny to rescue and free his fifteen-year-old daughter from their former master, Calib Balfour.
The book delves into many serious issues from the emotional impact of a father losing his daughter to slavery to losing the love of one's life. These combine to set in motion a domino effect when Worthy sues to free his daughter, leading to his arrest for murder. At the same time Margolin explores, through Matthew's eyes, how someone handles losing a spouse and his struggles with the accompanying guilt that comes from finding a new love.
These two story-lines are intertwined with a sub-plot of a deranged psychopath, Sharon Hill. She uses her beauty and charm to entrap men like businessman, Benjamin Gilletee and a hanging Judge Jed Tyler. Both men are powerful yet have barren personal lives that lead them to become infatuated with Hill. Margolin skillfully links all the different themes and plots through the intriguing cast of characters.
Worthy Brown's Daughter is a riveting and intriguing novel. Through the plot very serious and powerful themes are examined. Margolin brings the issues of slavery, abuse, life vs. death, and frontier justice to the forefront. Readers will not want to put this exciting page-turner down.
Elise Cooper